Paschi Falls as Buyers Said to Balk, Making State Aid Likely
By
Paschi says no anchor investor has showed interest so far

Debt-for-equity swap raises about 2 billion euros for the bank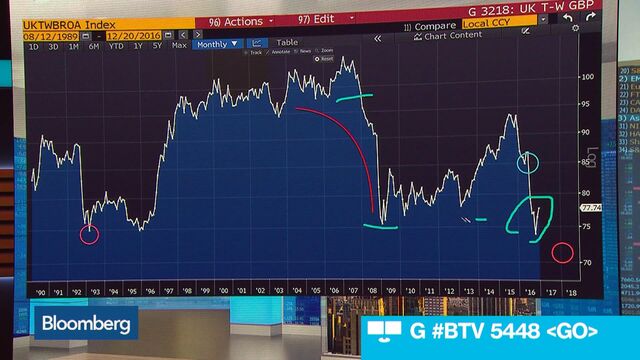 Banca Monte dei Paschi di Siena SpA will probably fail to lure sufficient demand for a 5 billion-euro ($5.2 billion) capital raise, said people with knowledge of the matter, making a state rescue likely.
No anchor investor has shown interest in the recapitalization so far, the Siena-based company said in a statement late Wednesday after a board meeting. Two debt-for-equity swap offers will raise about 2 billion euros, with investors converting bonds for about 2.5 billion euros, the lender said.
Qatar's sovereign-wealth fund, which had considered an investment, hasn't committed to buying shares, people with knowledge of the matter have said. Other institutions that were considering buying shares have indicated that they would put funds in the troubled bank only if it's able to raise 1 billion euros from cornerstone investors, according to the people.
Liquidity has been drying up, the bank said in a filing Wednesday morning amid mounting concern about the lender's viability. Shares in the troubled lender fell 12 percent to 16.30 euros in Milan. The stock has declined 87 percent this year, trimming the bank's market value to about 478 million euros.
"So far reports about Monte Paschi's efforts to find private capital are quite discouraging -- it seems as if a government intervention comes closer by the day," Par Magnusson, a strategist at Swedbank AB, wrote in a report Wednesday. A government intervention "will punish equity and junior bond holders, and that is a major concern in itself."
Monte Paschi's plan to raise 5 billion euros has three interlocking pieces: a debt-for-equity swap, a stock offering and the disposal of soured loans. The capital being raised would be used to cover the bank for losses it would book in selling the bad debt. If the sale fails, the conversions of debt to equity would be nullified, as well as the terms of the bad debt disposal.
Quaestio Capital Management, which agreed to take part in the securitization of 28 billion euros of troubled loans, said it will still be available to participate in the deal through its Atlante II fund even if Monte Paschi drops the capital plan and the state is forced to rescue the lender, Quaestio said in a statement Wednesday.
Risk Record
In a supplement to the offer information document, the bank said its liquidity, which stood at 10.6 billion euros as of Dec. 16, may run out more quickly than previously expected. Commenting on risks under rules defined by the Bank of Italy, Paschi said it may run out of liquidity after four months, rather than 11 months forecast in last week's supplement.
The lender's subordinated bond risk rose to a record. Its 500 million euros of junior notes due in March 2019 fell 6 cents on the euro to an all-time low of 44 cents, according to data compiled by Bloomberg. Credit swaps insuring the bank's junior bonds for five years now imply a 70 percent chance of default, data compiled by CMA show.
The Italian government late Monday moved closer to a potential rescue of lenders, including Monte Paschi, by seeking permission from parliament to increase the nation's public debt by as much as 20 billion euros. The plan is aimed at providing a backstop to the banking system "through public guarantees in order to restore their short- and medium-term lending ability," Finance Minister Pier Carlo Padoan said following a cabinet meeting Monday night.
Monte Paschi expanded and extended its debt-for-equity swap last week. In the previous offer, bondholders had already agreed to exchange about 1.02 billion euros for shares.
If government funds are used in the bank's recapitalization, its bondholders will probably have to take losses under European burden-sharing rules. The cabinet is considering a so-called precautionary recapitalization that may reduce the potential losses. A meeting is scheduled Friday to determine the details, a government official said.
Trouble Ahead
Here is a summary of other Italian lenders facing pressure to shore up their finances and get rid of soured debt on their books.
Banca Carige SpA: The European Central Bank instructed the Genoa-based lender to step up efforts to reduce sour debt on its balance sheet, giving it until Feb. 28 to present a more aggressive proposal. The existing plan calls for cutting the total to 19.9 percent by 2020 from 27.8 percent in 2015. The bank, which is struggling to restore investor confidence after revising its 2012 and first-half 2013 accounts, posted a loss in the third quarter on falling revenue and higher provisions for bad loans.
Banca Popolare di Vicenza SpA/Veneto Banca SpA: The rescued Italian lenders in merger talks may need as much as 2.5 billion euros of fresh capital to fulfill requests from the ECB, people with knowledge of the matter have said. The ECB said the pair should reduce bad loans by as much as 4 billion euros, increase liquidity buffers and make additional provisions for ongoing litigation, the people said. Atlante, the state-orchestrated fund which took over the banks earlier this year, on Wednesday said it will invest 938 million euros in further stock sales by the banks.
Four "Good Banks" : The four small domestic lenders rescued from collapse last year must be sold to comply with European regulators' requests. Executives obtained an extension of June's deadline as they struggle to reach a deal. Unione di Banche Italiane is in talks to buy three of the four regional banks. The Bank of Italy may seek additional contributions from lenders to bolster the country's resolution fund if the sale doesn't generate enough cash to repay creditors, people with knowledge of the matter have said.
— With assistance by Chiara Remondini, and Katie Linsell
Before it's here, it's on the Bloomberg Terminal.
LEARN MORE