German Cabinet Approves Video Surveillance Legislation
Patrick Donahue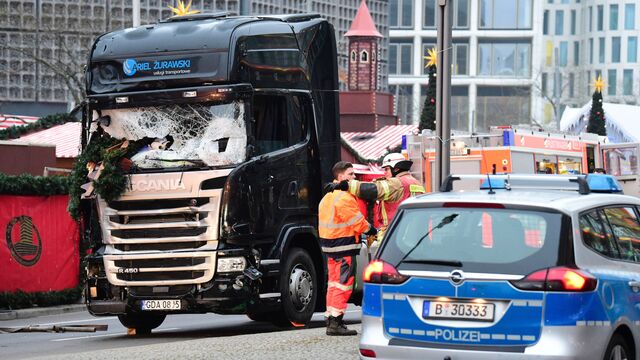 German Chancellor Angela Merkel's cabinet approved legislation Wednesday to expand video surveillance in public and commercial spaces in response to a spate of violent attacks over the summer.
Two days after a truck plowed into a crowded Christmas market in Berlin, killing 12, Merkel's cabinet acted amid revived debate over public security. The legislation, which seeks to loosen data-protection restrictions in certain cases, is part of a coalition agreement reached last month.
Merkel's government was already tested over the summer following a series of violent acts in July, including a shooting spree in Munich that left 10 dead and a suicide bombing in Ansbach that injured bystanders at a festival.
The cabinet also approved bodycams for federal police officers, a response to what the Interior Ministry calls an increase in violent offenses against police.
Before it's here, it's on the Bloomberg Terminal.
LEARN MORE