business
Ex-BSI Banker Yeo Jiawei Convicted in Singapore 1MDB-Linked Case
By
Yeo was accused of attempting to tamper with witnesses

He is third ex-BSI banker found guilty in Singapore probes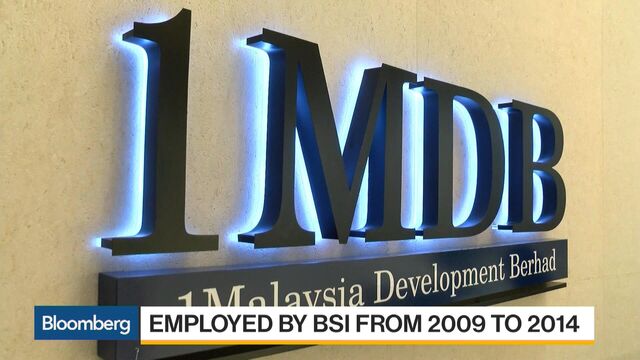 Yeo Jiawei, a former wealth planner at Swiss bank BSI SA, was convicted of obstructing justice in Singapore's money-laundering probe linked to 1Malaysia Development Bhd.
Yeo was "unreliable and not a credible witness," District Judge Ng Peng Hong said in a Singapore state court Wednesday, adding that the prosecution had proven their case beyond reasonable doubt.
Prosecutors claimed that Yeo, who denied the charges, attempted to tamper with witnesses to hide his illicit wealth and to downplay his ties with Malaysian financier Low Taek Jho. Those convicted of perverting the course of justice in Singapore may be jailed for as long as seven years and fined. Yeo's sentencing will take place on Thursday.
Singapore is cracking down on errant bankers after its reputation as a financial center was put at risk following breaches of anti-money laundering rules at several banks. The city fined firms including UBS Group AG and Standard Chartered Plc and ordered BSI and Falcon Private Bank Ltd. to close their local operations after lapses allegedly linked to 1MDB were discovered.
Yeo, 34, is the third former BSI banker to be found guilty in Singapore's 1MDB-related probes. Yak Yew Chee is serving an 18-week jail term and was fined after being convicted in November of forging documents and failing to disclose suspicious transactions allegedly related to Low. Another banker, Yvonne Seah Yew Foong, was jailed for two weeks and fined on Dec. 16 for similar offenses.
Low is a key person of interest in Singapore's investigations surrounding the scandal-hit Malaysian investment fund, which is at the center of multiple inquiries across the globe. Low has previously described his role with 1MDB as informal consulting that didn't break any laws and 1MDB has consistently denied any wrongdoing.
Yeo also faces money laundering charges, but those will be dealt with in a trial scheduled for April. BSI was ordered in May to shut its operations in the city state after serious breaches were found by the Monetary Authority of Singapore.
The criminal case is Public Prosecutor v Yeo Jiawei, Singapore State Courts.
Before it's here, it's on the Bloomberg Terminal.
LEARN MORE