business
How Goldman and Seinfeld Helped Put Steve Bannon in the White House
Sailor, Banker, Producer, Trump: The godfather of the ultra-right is now one of the most powerful men in Washington.
By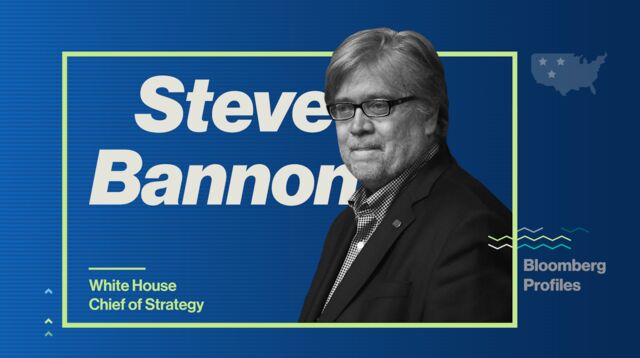 After a campaign season unprecedented in its divisiveness and a transition unparalleled in controversial appointees, Steve Bannon's selection as chief strategist for President-elect Donald Trump still manages to stand out.

Bannon, 63, is an architect of Trump's victory over Hillary Clinton. He's also a key player in America's burgeoning ultra-right—sometimes genially labeled "alt-right" but more specifically everything from nationalists to nihilists to white supremacists. Bannon's role as a producer of conservative political films about Ronald Reagan, Sarah Palin, and Bill Clinton, and later his position as head of Breitbart News, established credentials that led to Trump's inner circle.
But as unique as Bannon is compared with more staid beltway predecessors, in some ways he is eerily similar.

Like others entering the new administration—and despite Trump's pledge to combat Wall Street's influence—Bannon worked as an investment banker for Goldman Sachs Group Inc. And though disdain for so-called coastal elites permeates Trump's positions, Bannon attended such East Coast institutions as Georgetown and Harvard. He also served in the Navy. 

Perhaps the most ironic thing about Trump's right-hand man is that he made much of his money investing in a wildly successful television program not known for its right-wing politics. Seinfeld is the ultimate paean to the urbanized, educated, wealthy demographic Bannon just spent the better part of a year helping vilify. For a man condemned by civil rights groups and members of Congress as offensive, sexist, and anti-Semitic, it doesn't get more alt-right than that.
Before it's here, it's on the Bloomberg Terminal.
LEARN MORE