Bond Investors Now Losing Most Sleep Over Rising Populism
by
Politics is the biggest concern for 31% in BofAML's survey

Investors have "tweaked porfolios" for a more populist world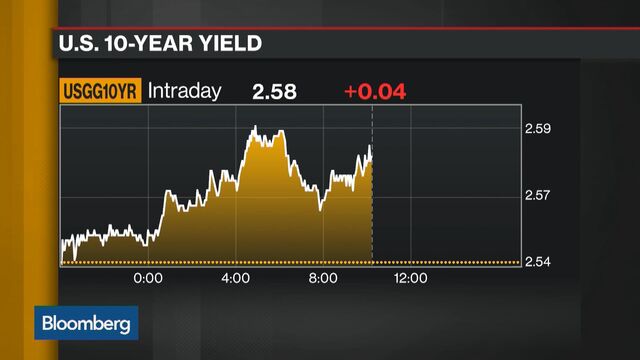 Forget Federal Reserve interest rate hikes and rising inflation -- the thing that's really worrying bond investors at the moment is politics.
More than 30 percent of high-grade credit investors listed populism in politics as their biggest concern for the next 12 months, according to a Bank of America Merrill Lynch Global Research report published on Monday. Just 9 percent had named it as their main worry in a similar survey conducted in October, ahead of the surprise election of Donald Trump.

Investors are preparing for more surprises in 2017 after they were caught off-guard this year by the U.K.'s vote to leave the European Union and the unexpected rise of the U.S. president-elect. With elections fast approaching in France, the Netherlands and Germany, and anti-establishment leaders gaining support across the European Union, no one wants to be caught out again.
"December's survey shouts 'populism' at almost every juncture," analysts at Bank of America Merrill Lynch led by Barnaby Martin said in a research note to clients. "Investors have also tweaked their portfolios to prepare for a more populist world in 2017."
Investors are preparing for the increase in government spending these leaders have promised by shifting to overweight positions in the bonds of industrial companies, according to the survey. They have also reduced long positions in corporate debt with a maturity of more than 10 years by 54 percent since October.
Thirteen percent of the 68 investors polled listed rising bond yields as their biggest concern, up from 6 percent in October, according to the report. The yield on the Bloomberg Barclays Global Aggregate Index jumped eight basis points to 1.67 percent this month, touching the highest level since January.
Before it's here, it's on the Bloomberg Terminal.
LEARN MORE