China Returns Seized U.S. Drone at Center of Diplomatic Spat
Bloomberg News
South China Sea handoff follows 'friendly negotiations'

Seizure of unmanned vehicle prompted reaction from Trump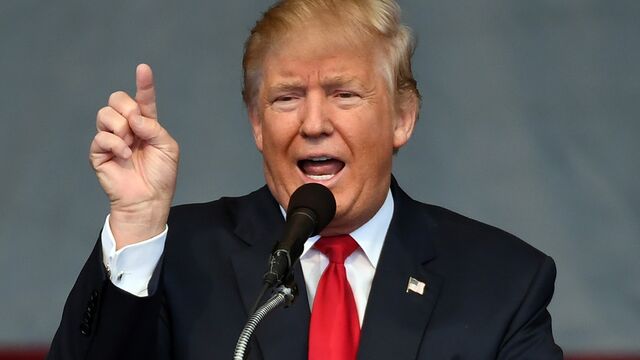 China returned an underwater U.S. drone seized in the South China Sea last week, a move that could diffuse tensions after protests from the White House and critical tweets from President-elect Donald Trump.

The Chinese Ministry of National Defense said in a statement on its official microblog that the unmanned submersible was "smoothly" returned at noon Tuesday in the "relevant waters" of the South China Sea. The handover followed "friendly negotiations" between the two militaries since the drone's seizure last Thursday. The condition of the drone was unknown.
A Pentagon spokesman later said the transfer took place near where the vehicle was "unlawfully seized," about 50 nautical miles northwest of the Philippines's Subic Bay. The unmanned glider had completed a pre-programmed military oceanographic survey route when it was snatched, Pentagon Press Secretary Peter Cook said.
"This incident was inconsistent with both international law and standards of professionalism for conduct between navies at sea," Cook said. The U.S. "will continue to fly, sail, and operate in the South China Sea wherever international law allows, in the same way that we operate everywhere else around the world."
'Let Them Keep It!'
Trump lashed out at China over the weekend, saying it stole an underwater drone from the U.S. Navy in an "unprecedented act." He deleted his first tweet after writing "unpresidented" rather than "unprecedented." Later, after tensions appeared to ease, Trump sent another tweet: "We should tell China that we don't want the drone they stole back.- let them keep it!"
China's defense ministry said it took the drone for safety reasons, while blaming the U.S.'s surveillance activities in the South China Sea -- of which China claims almost 90 percent -- for hurting ties.
"The South China Sea appears destined to remain a contentious issue in U.S.-China relations and hence yet another challenge for the Trump administration in Washington to deal with when it takes office on January 20th," said Andrew Scobell, a senior political scientist at the RAND Corp.
— With assistance by Ting Shi, and Keith Zhai
Before it's here, it's on the Bloomberg Terminal.
LEARN MORE