business
Why South Korea's Tough Times Aren't Over Yet
By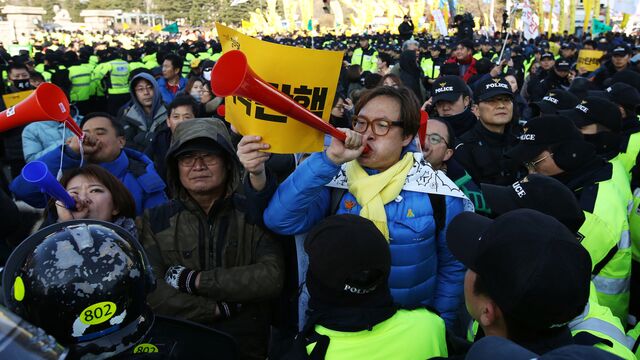 It's been a tough year for South Korea.

It started with North Korea raising tensions on the Korean peninsula by setting off what it said was a hydrogen bomb and bookended with a dramatic impeachment of its president.  In between, the country's biggest container line, Hanjin Shipping Co., filed for bankruptcy protection, Lotte Group family members were indicted on corruption charges and Samsung stopped making its new Note 7 smartphone after reports of fires. 

But it has been the influence-peddling scandal that has gripped the nation for the past two months, culminating with parliament's stunning vote Dec. 9 to impeach President Park Geun-hye. Hundreds of thousands protested for six straight weekends calling for her ouster as the president was alleged to have pressured the country's largest corporations to donate tens of millions of dollars to foundations controlled by her long-time friend.

2017 is not expected to be much better as Korea's constitutional court weighs on the impeachment and political parties and potential presidential candidates jockey for popularity—all the while youth joblessness and elderly poverty is seen worsening.
Before it's here, it's on the Bloomberg Terminal.
LEARN MORE