SNB Imposes Stricter Provision Rules as Currency Portfolio Soars
By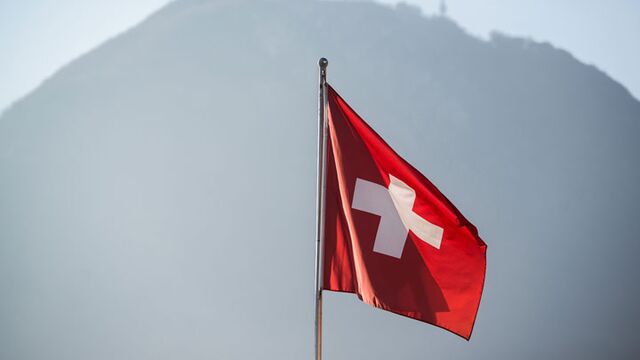 The Swiss National Bank imposed stricter balance-sheet rules on itself as a policy to weaken the franc has been boosting assets.
The annual allocation to the provisions for currency reserves will now have a minimum level of 8 percent, which for 2016 will translate into an amount of 4.6 billion francs ($4.5 billion), the institution said on Monday. A previous rule that foresaw contributions equaling double the average nominal economic growth rate over the previous five years will continue to be applied, it said.
The change "is aimed at ensuring that sufficient allocations are made to the provisions and the balance sheet is strengthened even in periods of low" economic growth, the SNB said in a statement. It will have set aside a total of 62.8 billion francs by the end of the year.

Swiss central bankers have been using the SNB's balance sheet as a policy tool, pushing it up to the equivalent of some 110 percent of Swiss annual output. The vast majority of those assets are foreign-currency reserves, accumulated by intervening in financial markets to stop the franc from appreciating. Because the SNB can't hedge the risk of those reserves, it is exposed to currency fluctuations.
"The SNB's exposure to currency risks is massive," said Alexander Koch, an economist at Raiffeisen Schweiz in Zurich. "The adjustment is a logical and prudent step."
Before it's here, it's on the Bloomberg Terminal.
LEARN MORE