May Doesn't Rule Out Transition Deal, Post-Brexit Payments to EU
Tim Ross, Svenja O'Donnell and Thomas Penny
May: Business wants certainty over transition when U.K. leaves

Premier: U.K. government must decide how British money spent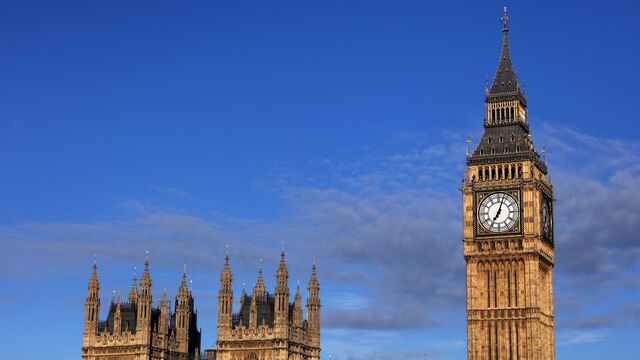 U.K. Prime Minister Theresa May gave her strongest hint yet that she's weighing a Brexit deal involving a transition phase to soften the impact on business as well as ongoing payments to the European Union budget.
Businesses want "certainty" about what will happen immediately after Britain leaves the EU, and voters who backed Brexit in the June referendum want decisions about spending taxpayers' money to be taken by the U.K. government, May told lawmakers in London on Monday.
Speaking in Parliament, the premier was asked to promise she will not consider sending any funds to the EU after the U.K. leaves the 28-member bloc, but declined to do so. Instead, she argued that voters want to bring control over such decisions back to the U.K.
"What's important is that when we leave the European Union, it's the British government that decides how taxpayers' money is spent," May said.
May also endorsed calls from Chancellor of the Exchequer Philip Hammond last week for a transitional period to ease the exit process, recalling comments she made last month to the Confederation of British Industry. "The chancellor reflected the comments I made in fact when I spoke to the CBI, which was a recognition of the desire for business to be able to have some certainty beyond that point of leaving the European Union," she said.
May was updating members of Parliament after attending a summit of EU leaders last week. She has promised to trigger the formal start of Brexit talks by invoking Article 50 of the EU's Lisbon Treaty before the end of March. The prime minister is facing growing calls to spell out her strategy in some detail before activating the legal process for the U.K.'s departure.
May's government is appealing in the Supreme Court against a ruling that lawmakers must have a say before Article 50 is triggered. Judgment is expected next month. May told lawmakers that whatever the judges decide, she will not be deflected from the timetable.
She also vowed to continue pressing for an early deal guaranteeing the rights of EU migrants living in the U.K. to stay, in exchange for an equivalent promise to British expatriates resident in other European countries.
Before it's here, it's on the Bloomberg Terminal.
LEARN MORE