BP Sees Signs of Growth as Oil Prices Rise After Two-Year Slump
By , , and
CEO Bob Dudley says 'it's time for BP to start growing'

British driller plans to start seven to eight projects in 2017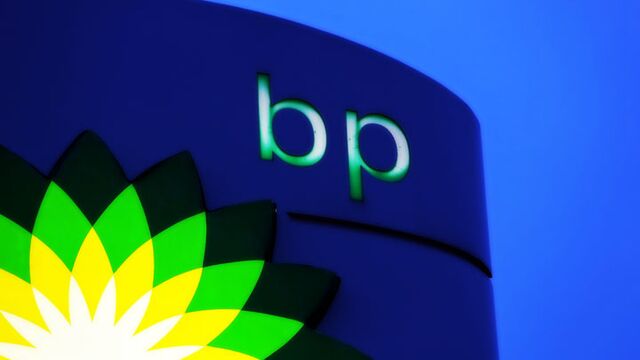 BP Plc sees signs of growth next year following more than two years of an oil slump that hammered its earnings.
Oil's slide forced BP to reduce spending by billions of dollars, delay projects and cut thousands of jobs as it was also shrinking by a third to pay for the fatal 2010 Gulf of Mexico spill. Conditions turned around this month after OPEC and 11 other nations agreed to cut oil production for the first time in 15 years in an effort to pull the industry out of the downturn.
"It's time for BP to start growing," BP Chief Executive Officer Bob Dudley said Saturday in a Bloomberg Television interview in Abu Dhabi. "Now that we've walked through so many difficulties in the U.S., that I think the company now is well positioned for growth."
The U.K.'s second-biggest oil company plans to start seven to eight major projects next year as oil prices recover, Dudley said. Companies have mothballed projects in the past two years to protect their balance sheets, prompting many officials including Saudi Arabian Oil Minister Khalid Al-Falih to say a supply shortfall is possible later this decade. The challenge for big companies is to keep costs down when prices rise and demand for projects increases.

BP has said it can cover its spending and dividends without having to borrow with Brent oil at $50 to $55 per barrel next year, down from an earlier estimate of $60. Benchmark oil prices closed at $55.21 on Friday, climbing 19 percent since the Organization of Petroleum Exporting Countries decided on Nov. 30 to cut production by 1.2 million barrels a day.
Prices averaged less than $45 a barrel this year compared with $108 in 2013. BP's adjusted earnings have fallen year-over-year for nine consecutive quarters because of oil's slump. The company will trim capital expenditure to about $16 billion this year, from a previous estimate of less than $17 billion, it said last month.
OPEC's oil ministers have said a price of $60 a barrel would be acceptable to everyone.
"One has to have some confidence in the price," Dudley said. The company can balance its books at $55 and "it's clearly in sights, so I think we are going to remain very, very disciplined about the capital we spend and projects we select."
BP has renegotiated contracts and cut the size of projects to lower costs, and plans to maintain 75 percent of all reductions even when prices rise, Dudley said in November. Earlier this month, BP approved the $9-billion expansion of the Mad Dog deepwater project in the U.S. Gulf of Mexico, the biggest project near the scene of the spill that fouled U.S. beaches and killed 11 workers. The project was earlier estimated to cost $20 billion.
The company on Saturday cemented its 77-year relationship with Abu Dhabi by swapping about $2.2 billion of its own shares for a stake in one of the emirate's largest onshore oil fields.
Before it's here, it's on the Bloomberg Terminal.
LEARN MORE