Hedge Funds' Returns Don't Impress Centrica Pension Fund
By
Brexit vote added to the company's $1.5 billion fund deficit

Centrica investing in wind turbines, real estate to reduce gap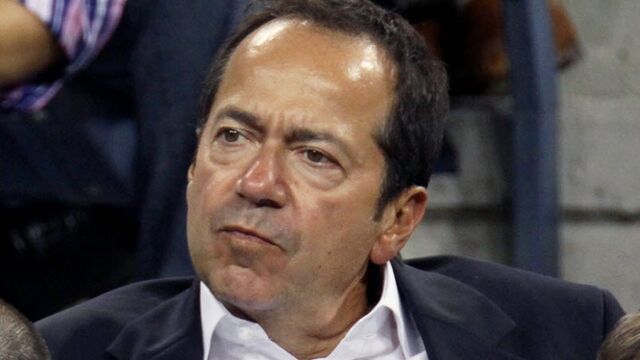 Centrica Plc's pension pot is shunning hedge funds and boosting investment in real assets as it seeks to plug a 1.2 billion-pound ($1.5 billion) funding hole.
"My definition of hedge funds is where people seek to magic up returns out of nothing," said Chetan Ghosh, chief investment officer of the company's 7.3 billion-pound retirement funds. "We don't have any reliance on that" and have no plans to change, the fund manager said.
Hedge funds are contending with a backlash this year on poor returns and high fees. Investors pulled about $77 billion from the industry in the first 10 months, according to data provider eVestment. Centrica is instead amassing assets such as wind turbines, social housing and commercial real estate to avoid low-yielding bonds, Ghosh said.
The fund's holdings of such assets has grown to 10 percent of its portfolio from zero in 2012, while investment-grade corporate bonds have shrunk to 10 percent from 30 percent a few years earlier, according to the fund manager.
"In a low-yield environment, there's not much value" in corporate bonds, he said. "We've been rotating into other, more niche areas within the fixed-income universe."
Brexit's Impact
Centrica's pension funding gap widened by about 1 billion pounds following the U.K.'s Brexit vote as it was hurt by falling government bond yields but has "come back a bit" since then, Ghosh said.
"It didn't cause us to radically hit the panic button and change our asset allocation," he said.
The company's pension shortfall was last publicly reported as 1.2 billion pounds as of March 2015, and the firm plans to contribute 76 million pounds a year for the next 14 years to help cover it, according to its 2016 interim results.
Pension funds are shifting away from "opaque, higher-cost" hedge funds to other options that have similar characteristics, but with more transparency and lower fees, said David Rae, head of client strategy and research at Russell Investments in London. These include multi-asset funds, he said.
The total funding hole in U.K. defined benefit pensions funds, which pay retirees fixed amounts based on service, is currently 580 billion pounds, according to PwC's Skyval Index. It's up by 100 billion pounds since the start of this year. The index aggregates about 6,000 U.K. pension trusts.
Before it's here, it's on the Bloomberg Terminal.
LEARN MORE