Dutch Greens Target Tax Avoidance to Push Back Against Populists
By
Party leader aims to form left-wing coalition after March vote

Anti-European Freedom Party leads in polls ahead of election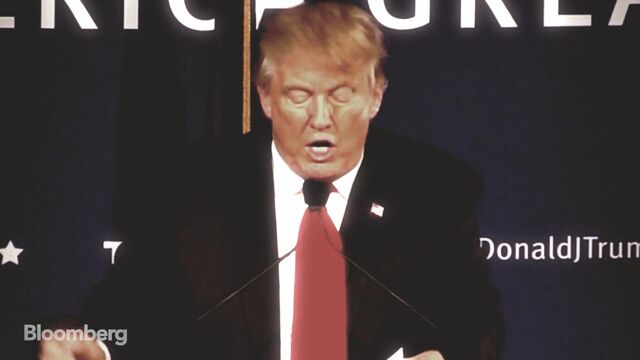 The Dutch Green party will insist on shutting down so-called mailbox companies that exploit the country's loose tax laws as a condition of joining any coalition after March's elections, party leader Jesse Klaver said.
"Tax avoiders undermine people's trust in the government, in globalization and in international cooperation," Klaver, 30, said in an interview in The Hague Wednesday. "It's their fault that people vote for populists and we aren't going to accept that anymore."
The Netherlands's generous tax regime is coming into focus as European officials try to shut down loopholes and voters rebel against the excesses of the global elite. The European Commission in August ordered Apple Inc. to pay $14 billion plus interest in back taxes to Ireland while Starbucks Corp. was told to pay an extra 30 million euros ($31 million) to the Dutch treasury last year.
The Greens are running third behind Geert Wilders's anti-European Freedom Party in the runup to next year's election, the first of a series of votes across the continent where insurgent parties are challenging the establishment. The Greens are set to claim 14 out of the 150 seats in parliament while Wilders's group would get 36, according to a Peil.nl survey published Sunday.

The Commission ruled against Starbucks and the Dutch government last year deciding that royalty payments to a U.K.-based unit for the use of coffee-bean roasting technique were exaggerated and unfairly lowered Starbucks's Dutch taxes. The Netherlands has appealed the decision.
Low taxes and an extensive network of international treaties has fostered an industry of special financial units in the Netherlands, often run from mailboxes with no offices or employees in the country. Oxfam International said in a report published on Monday the Netherlands is the world's third worst tax haven, behind two British territories, Bermuda and the Cayman Islands.
"Ending tax avoidance would be a very strong requirement for us," Klaver said.
Left-Wing Alliance
Klaver is aiming to form a left-wing coalition with Finance Minister Jeroen Dijsselbloem's Labor Party, the Socialists and possibly the Democrats. Those four groups had 49 seats between them in the Peil.nl poll. Klaver ruled out forming an alliance with Wilders or Prime Minister Mark Rutte's Liberal Party.
The environmentalist leader said he's not worried that shutting down letterbox companies will hurt the Dutch economy because most of their revenues flow straight out of the country.
"The Netherlands is a well-organized country with good education, infrastructure, housing and excellent Internet," he said. "Companies should come to the Netherlands for that reason. We don't want companies just to be here to avoid taxes."
— With assistance by Anne Van Der Schoot
Before it's here, it's on the Bloomberg Terminal.
LEARN MORE