Denmark's Stakes Are High in Fight for Free Trade, Jensen Says
by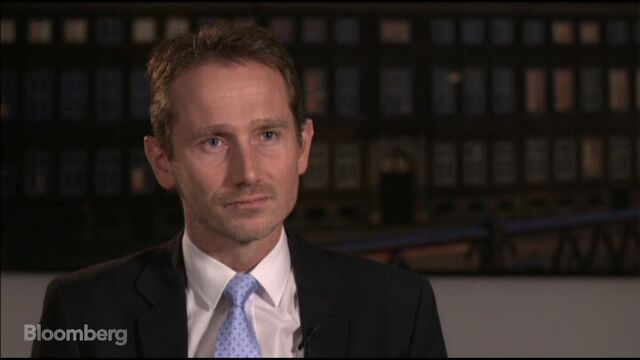 Denmark has built its economic success on free trade so its government will fight the political rise of protectionism exemplified this year by Donald Trump's victory in the U.S. and the Brexit vote in the U.K.
That's according to Danish Finance Minister Kristian Jensen, who took office last month.
"Denmark is one the countries that has benefited tremendously from the open market," Jensen, 45, said in an interview Friday in Copenhagen. "I do believe that Denmark is one of the countries proving that you can stem the wave of populism and defend the free open market and be a champion of free trade."
Denmark is home to the world's largest container carrier, Maersk Line, which transports about 15 percent of seaborne trade and which has warned against the negative effects of trade barriers to the global economy. The country of 5.7 million people is also home to many small companies that are dependent on a global market where they can find clients for their services, the finance minister said.
Jensen is the deputy leader of Prime Minister Lars Lokke Rasmussen's Liberal Party. He left the foreign minister job last month in a cabinet shuffle.
"We need to be out there to show our quality and we need to be out there to find new customers," he said. "Therefore we have been active defending and standing up for free trade."
Denmark, which generates about 50 percent of its gross domestic product from exports, is part of the European Union, but has certain opt-outs, including on the euro.
Read more: Trump's NATO spending demand would break Denmark's welfare state
For Denmark, trade barriers would mean jobs lost rather than jobs protected, according to Jensen. Therefore, the government has the country's strong labor unions on its side in this matter.
"The majority of Danish trade unions realize that if they want to grow the number of jobs for their members, they need free trade as well," he said.
Before it's here, it's on the Bloomberg Terminal.
LEARN MORE