Vancouver Homes Are So Pricey That Government Will Pitch In
by
British Columbia to offer loans to first-time homebuyers

Province will match purchasers' down payments up to C$37,500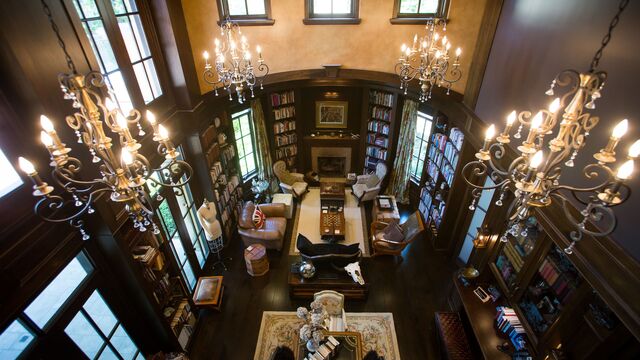 Home prices are so expensive in Canada's priciest property market that the government is stepping in with loans to help first-time buyers rustle together a down payment.
The province of British Columbia will start a program on Jan. 16 that will offer to match the nest egg amassed by buyers for their first house by up to C$37,500 ($28,000) or 5 percent of the purchase value, B.C. Premier Christy Clark said at a news conference. It's estimated to cost about C$703 million ($526 million) over the next three years and help about 42,000 households enter the market.
"People need a partner in scraping up that first down payment," said Clark, whose Liberal Party faces re-election in May and is seeking to address a public outcry over housing unaffordability. "It's getting harder and harder all the time."
The Pacific Coast province is home to Vancouver, Canada's most expensive real estate market, where the price of a typical single-family home has surged to C$1.5 million. The province imposed a 15 percent tax on foreign buyers in August, while the federal government tightened mortgage rules in October, which have taken some heat out of prices, but they remain about 20 times median household earnings.
'Incrementally Help'
Under the new first-time buyer program, the 25-year loans will have no interest and no repayment for the first five years. They will only be available to first-time buyers who already qualify for a mortgage under the recent, stricter rules introduced by the federal government, Clark said.
The program may only "incrementally help" home sales in B.C. and may be more positive for mortgage insurers like Genworth MI Canada Inc. than lenders, RBC Capital Markets said in a note to clients after the announcement.
The program doesn't solve the core problem of high property values next to relatively low incomes, said Andy Yan, Director, City Program, at Simon Fraser University.
"The metro Vancouver area is the most indebted metropolitan area in Canada. What does this C$37,000 enticement do but encourage people to take on more debt?" Yan said by phone.
British Columbia will fund the loans with revenue from property taxes, including money it has amassed from the recent tax on foreign buyers, Clark said. The province expects to continue balancing its budget, she said.
Qualifying Buyers
The program will be restricted to households earning up to C$150,000 and purchasing a property that's worth C$750,000 or less. They must have been Canadian citizens or permanent residents for at least five years and residing in the province will qualify. 
The program could end up pushing prices higher, the opposite of what the government intends.
"All the benefit could end up going to sellers," said Thomas Davidoff, head of the University of British Columbia's Centre for Urban Economics and Real Estate. If a homebuyer is willing to pay C$500,000 and is presented with an extra C$30,000 of interest-free money, he'll just end up bidding C$530,000, Davidoff said.
"Subsidies on the demand side are not the way to address affordability in a supply-compromised market," he said.
Before it's here, it's on the Bloomberg Terminal.
LEARN MORE