Swiss Franc Red Herring Keeps Economists Guessing on SNB Policy
by
SNB says overall currency situation to be taken into account

Central bank has backtracked on language in the past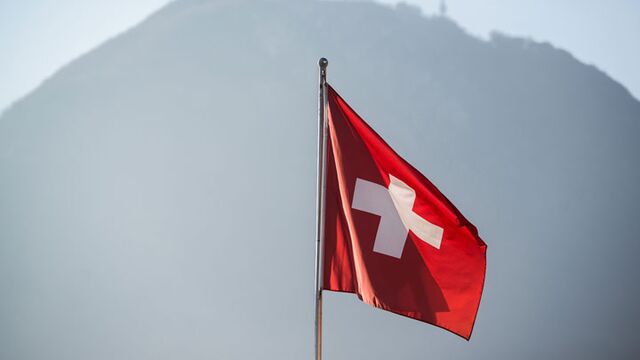 The Swiss National Bank's statement on Thursday contained an unexpected turn of phrase that, for a moment, seemed to cast its currency policy in a new light.
The mercurial central bank, known for surprising unsuspecting investors with a policy switch in early 2015, reiterated its standard line that it would remain active in the foreign currency market as needed. It then added: "while taking the overall currency situation into consideration."
When asked during a press conference in Bern whether the SNB was taking a broader view of exchange rate and no longer focusing on the euro-franc pair, President Thomas Jordan denied there was a switch.
"There's no change at all in our monetary policy," he said, adding that since giving up its minimum exchange rate in January 2015 the central bank would look at the overall exchange rate situation. "It was always clear that we look not only at one currency but at all currencies."
The words of central bankers tend to be forensically examined for policy hints by economists and investors, though those following the SNB have learned to be cautious in interpreting its comments. There was the June 2013 curve ball, when the words "utmost determination" were dropped from the SNB statement only to be reiterated by Jordan within hours, with the SNB president denying there had been a change in policy.

The franc, popular among investors at times of heightened market stress, has strengthened roughly 1.7 percent against the euro since the end of September, and broke through the 1.07 mark in November and December, causing some economists to say the SNB might tolerate a stronger currency. Yet the franc has dropped 5.8 percent against the dollar since late September as a strengthening economy led to increased bets that the Federal Reserve would raise rates -- as it did on Wednesday -- and Donald Trump won the U.S. presidential election on a pledge to boost spending.
The SNB is typically seen as training its sights on the franc against the euro, as the region is its top destination for exports. Yet when, in a completely unexpected move, it gave up its cap on the franc in January 2015, it cited the diverging monetary policies of major currency areas.
"It's not really new," said Alexander Koch, an economist at Raiffeisen Schweiz in Zurich. "Actually this was already the trigger for giving up the minimum exchange rate."
Even so, he said that the strong dollar might free up room for the franc to appreciate somewhat against the euro "if pressure increases again." A franc stronger than 1.07 would probably be considered more tolerable "than another increase in negative rates."
"It's a signal that they are looking more globally and may allow a bit stronger franc against the euro," Pictet Wealth Management economist Nadia Gharbi said following the press conference. "Of course, Europe remains the key region for Switzerland."
Before it's here, it's on the Bloomberg Terminal.
LEARN MORE