Goldman's Logistics Spat Fast-Tracked in Test for Indian Courts
By , , and
Case on Gati refusal to convert bonds transferred to new court

Commercial court in Telangana to begin hearing case Dec. 29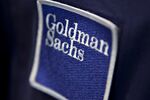 Goldman Sachs Group Inc.'s case against an Indian logistics company will test the country's efforts to fix a legal system that's been criticized for being sluggish and hindering foreign investment.
A two-year battle over Gati Ltd.'s refusal to allow Goldman Sachs to turn foreign-currency convertible bonds into equity has been moved to a commercial court in the southern state of Telangana, which will hear the case Dec. 29, according to court documents and people familiar with the matter. A law enacted in 2015 dictates that suits must be decided within a year, unlike in the traditional legal system where disputes can drag on for years.
The case was filed by Bank of New York Mellon Corp. on behalf of debt holders led by Goldman Sachs, the people said, asking not to be identified as the matter is confidential. India began setting up fast-track courts to rule on commercial disputes with a value of over 10 million rupees ($147,000) last year. Legal spats between local firms and their overseas partners in recent years have highlighted the risk of investing in the South Asian nation.
"Since the enactment of the Commercial Courts Act, the Gati case would be the most significant commercial litigation coming for adjudication before it," said Ravi Singhania, managing partner at law firm Singhania & Partners LLP. It "could give a direction to corporate litigation going forward."
The due date has passed for Gati to repay or convert the $22.2 million zero-coupon notes issued five years ago, according to data compiled by Bloomberg. The conversion price for the bonds was set at 38.51 rupees, the data show. The stock traded at 116.75 rupees in Mumbai on Thursday.
Goldman has been seeking the conversion since 2014. Gati and Goldman both declined to comment on the matter.
Holders of the notes could get a 26 percent stake in Gati, according to a Nov. 9 report from ICICIdirect.com, a unit of India's second-largest private lender.