Dollar Peg Trumps Economic Woes as Gulf Follows Fed's Rate Rise
By , , and
Decisions reaffirm central banks' commitment to currency link

Saudi Arabia, U.A.E., Kuwait, Qatar, Bahrain all follow Fed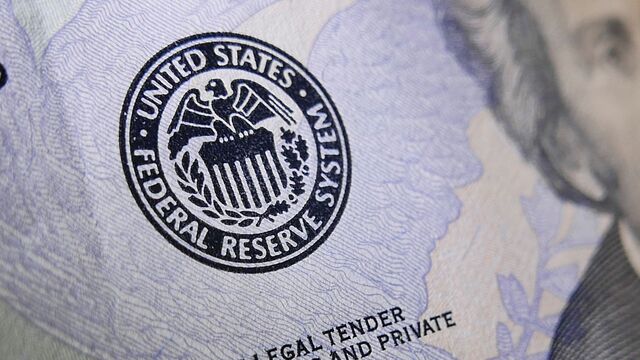 Gulf Arab central banks wasted little time in following the Federal Reserve's interest-rate increase, maintaining a commitment to the U.S. dollar peg even as their economies struggle with low oil prices and the strong greenback.
Policy makers in Saudi Arabia, the United Arab Emirates, Kuwait, Bahrain and Qatar raised their benchmark interest rates within hours of the Fed's decision to increase U.S. rates by a quarter point to 0.75 percent. The monarchies making up the six-nation Gulf Cooperation Council have maintained the peg for decades, given their reliance on oil exports.
Here are the key facts and risks that you need to know.
Economic Growth
Fed Chair Janet Yellen raised borrowing costs to counter rising inflation expectations as the economy accelerates and unemployment dips below 5 percent. Gulf countries, on the other hand, face slower growth and a cash squeeze in the banking system. Governments have slashed spending and curtailed state largess. Oil prices have rebounded, but revenue remains lower than levels seen before 2014.
Take Saudi Arabia, the biggest Arab economy. A Bloomberg survey released on Thursday show economists expect gross domestic product is expected to grow 0.9 percent next year, down from 1.6 percent previously.
The region is "still suffering a little from the oil price decline because that hasn't fully played out," said Christopher Probyn, chief economist at State Street Global Advisors. "Secondly, you have the reduction in some subsidies and both of those things eating into incomes, and now interest rates are going to have to come up to protect the peg."
Borrowing Costs
Some central banks have kept lending rates unchanged to limit the impact of the Fed decision. Further increases in U.S. borrowing costs in 2017, however, may filter through to interbank rates used to price loans to consumers and companies.
"This is going to be additional headwind to the situation, especially if you see more frequency in interest rate hikes," said Monica Malik, chief economist at Abu Dhabi Commercial Bank. "This is going to be something that will affect the region."
Strong Dollar
The strengthening U.S. dollar is already making tourism, retail and real estate industries more expensive to traditional customers from Europe and Russia.
"A stronger currency makes it harder to attract capital, makes the region's non-oil exports less competitive and makes it harder for domestically produced goods to compete at home with ever cheaper imports," said Simon Williams, HSBC Holdings Plc's chief economist for central and eastern Europe, the Middle East and North Africa.
The Silver Lining?
The Fed's decision comes after OPEC reached an agreement to cut oil production, boosting crude prices to more than $50 a barrel. Stronger currencies will also help reduce the import bill.
"Higher oil prices will be a boost to budgets across the region," said Khatija Haque, head of MENA research at Emirates NBD said in a phone interview. "The deficits are going to fall without the government needing to cut expenditure. The balance of payment is going to improve as well because of higher oil revenue."
The Fed was also slower than market had expected in raising borrowing costs, Haque said. In the meantime, companies in "the non-oil sector have started to adjust to that and they are starting to find efficiency to help keep cost down and order growth strong."