Orange CEO Refuses to Testify at Lagarde Trial Amid Ongoing Case
By
French official Bezard says she should have appealed award

Ex-aide Richard refuses to testify in case against her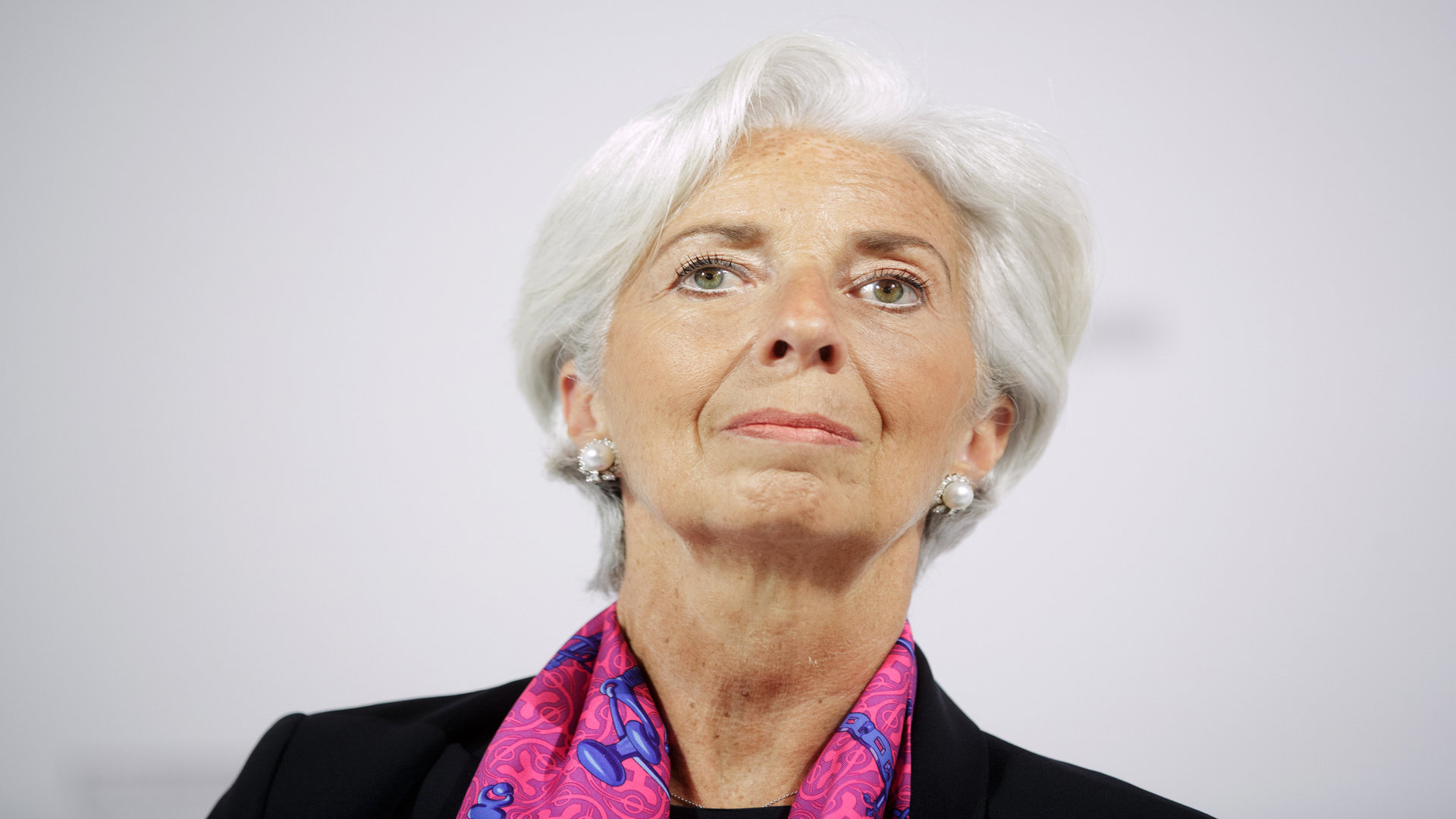 Christine Lagarde's defense ran into problems on the third day of a negligence trial in Paris as a longtime critic launched a fresh attack on the International Monetary Fund chief's handling of a multi-million dispute during her time as France's finance minister.
The 60-year-old managing director of the IMF was accused Wednesday by Bruno Bezard, a senior French official, of making "an error" when she decided in mid-2008 not to appeal an arbitration award for businessman Bernard Tapie of 285 million euros ($303 million) that led to a massive government payout.
"Faced with such a scandalous decision, even if we only had odds of one in a thousand, there could only be benefits" in seeking an annulment, Bezard said, the former head of French investment agency Agence des Participations de l'Etat, which briefed Lagarde's ministerial cabinet on the situation.
The trial at the Cour de Justice de la Republique, over events that occurred nearly a decade ago, has been an ongoing distraction to Lagarde's duties at the IMF. The institution is on the front lines of the effort to combat the global financial crisis and provides billions of dollars in loans to countries at risk of default.
The case stems from former state-owned bank Credit Lyonnais's disagreement with Tapie over the 1993 sale of Adidas AG, which he owned. If convicted of negligence, Lagarde faces a maximum penalty of one year in prison and a fine of 15,000 euros ($16,000). The court could rule as soon as possible after the trial, which may wrap up by the end of the week.
Richard Won't Testify
Orange SA Chief Executive Officer Stephane Richard, Lagarde's chief of staff during her term as finance minister, refused to testify Wednesday amid a parallel criminal probe. Yesterday, Lagarde told the court, which specializes in ministerial misconduct, she'd relied on Richard to screen thousands of documents and provide advice on using arbitration in the Tapie dispute.
While Lagarde's failure to seek an annulment was "most shocking," Bezard said that "entering an arbitration process itself contained enormous risks and was unjustified." Bezard said he sent Lagarde memos in 2007 briefing against an arbitration and, subsequently, favoring a bid for annulment of the award.
Bezard said recent legal developments "considerably reinforced the state's position," placing clear limits on Tapie's demands. Bezard, who joined Cathay Capital Private Equity earlier this year, said he isn't convinced by Lagarde's argument that the arbitration could have resolved the lengthy dispute -- which had cost tens of millions of euros in legal fees -- in a timely manner.
'Common Sense'
Lagarde has previously said she was aware of the French investment agency's opposition to arbitration, but believed the possible benefits outweighed any disadvantages.
Lagarde's attorney, Patrick Maisonneuve, tried to undercut Bezard's argument, saying he had chances to personally intervene before the payment to Tapie.
"When Bezard says he knew that the arbitration was going to lead to a state scandal yet he didn't even request a meeting with the minister at the time, he's clearly full of contradictions," Maisonneuve said in an interview after Wednesday morning's hearing. "It's a matter of common sense."
Thierry Breton, who handled the Tapie case as finance minister a few years before Lagarde's tenure, offered testimony during the afternoon that backed both sides.
While he said it would be easy for Bezard to arrange a meeting with Lagarde to discuss the Tapie case, he still felt the country had a strong case, suggesting there was no need to go for an arbitration.
'All the Aces'
The legal developments ahead of the arbitration meant the French state was "in a very favorable position" placing a 145 million-euro upper limit to Tapie's demand, Breton said.
"We held all the aces, there was no urgency," he said.
Richard's lawyer, Jean-Etienne Giamarchi earlier told the court it would be "curious" for Richard to testify. He's been charged by investigative magistrates in an ongoing parallel criminal case that gives him the right to remain silent.
"My silence could be interpreted as dodging the issue or, worse still, an admission of guilt, which I contest firmly," Richard said in an e-mailed statement.
On Tuesday, Lagarde put the spotlight on Richard. While she gave the green light to explore an arbitration with Tapie in 2007, Lagarde "relied" on Richard's suggestions in a process begun months before she took office. Richard acted as a filter for the thousands of memos she received each year, she said.
Richard "told me back then that all my predecessors had tried" and failed to bring the case to a close, "only the arbitration process hadn't been tried," Lagarde told the Paris court.
Before it's here, it's on the Bloomberg Terminal.
LEARN MORE