Trump Rips Major Government Contractors -- Who's Next?
By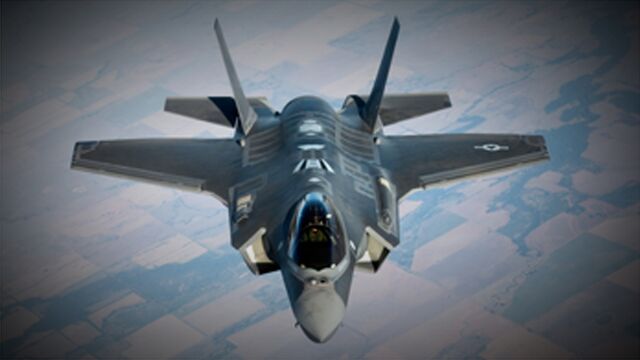 Where President-elect Donald Trump may focus his social-media attacks next is fast becoming a parlor game in Washington and on Wall Street, after he tweeted criticisms of the high cost of some government contracts won by Lockheed Martin Corp. and Boeing Co.
A Bloomberg Government review found that the F-35 program, jointly developed by Lockheed and United Technologies Corp., is the single most expensive active Pentagon military contract, with almost $379 billion in current or planned spending over its lifetime.
The company is also the main contractor on the Ballistic Missile Defense System, the second-most costly active contract with $146.8 billion in spending commitments.
Contracts awarded to General Dynamics Corp. to build a replacement for Ohio class submarines and the new Virginia class submarines are together worth almost a quarter of million dollars in planned outlays -- and haven't yet been the subject of a Trump tweet. Rounding out the top five, Northrop Grumman Corp. has a contract to supply the B-21 Long Range Strike bomber that's worth almost $111 billion.
"If you knew what Trump's motivation for his tweets about defense contracts was -- to get a better price out of contractors, perhaps, or to prevent jobs from being shipped overseas -- it would be easier to predict which companies will be next on his target list," Bloomberg Government Senior Analyst Cameron Leuthy said.
Here is a list of the current 10 most expensive contracts the U.S. government has with defense contractors:
F-35 Joint Strike Fighter aircraft, Lockheed Martin/United Technologies ($378.98 billion)
Ballistic Missile Defense System, Lockheed Martin ($146.80 billion)
Ohio-Class submarine replacement, General Dynamics ($138.91 billion)
LRS-B Long Range Strike bomber, Northrop Grumman ($111.81 billion)
SSN 774 Virginia Class Submarine, General Dynamics ($99.31 billion)
DDG 51 Arleigh Burke class destroyer, Huntington Ingalls Industries Inc./General Dynamics ($98.33 billion)
Evolved Expendable Launch Vehicle, United Launch Alliance LLC ($62.44 billion)
V-22 Osprey, Textron Inc./Boeing ($54.76 billion)
Ground Based Strategic Deterrent, Boeing/Lockheed/Northrop/Raytheon Co. ($48.38 billion)
KC-46A Tanker Modernization, Boeing ($48.21 billion)
—Robert Levinson contributing
(
Corrects fourth paragraph to say contracts are worth almost a quarter of a trillion dollars, not billion.
)
Before it's here, it's on the Bloomberg Terminal.
LEARN MORE