May Faces New Legal Case Over Post-Brexit Single Market Plan
By
Campaigners seek to separate EU divorce, market access action

Lawyers to notify government of plan for judicial review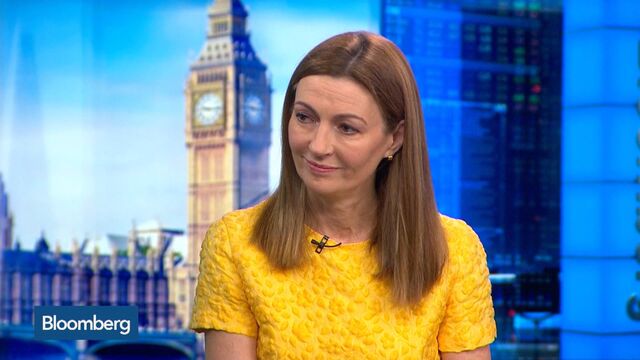 U.K. Prime Minister Theresa May, contesting a High Court judgment that she needs Parliament's approval to begin Brexit talks, faces a fresh challenge of her strategy, further complicating government plans to begin Britain's European Union pullout by the end of March.
Campaigners from both sides of the Brexit divide on Monday begin a quest seeking judicial review of the government's position on the single market, they said in an e-mailed statement. With the Supreme Court still considering May's appeal against the ruling on a Brexit vote, they want courts to rule whether the government needs a separate parliamentary mandate to withdraw from the European Economic Area, which grants single market access.
"Whilst there is a very clear mandate to leave the European Union, and the government has an absolute obligation to deliver Brexit, what is less clear is: is there a mandate to leave the European Economic Area?" Adrian Yalland, one of the claimants, said Sunday in a phone interview. "I can see a situation where Parliament will say, 'we absolutely accept Brexit. What we don't accept is leaving the single market.' The government might have its hands tied."
The case further roils May's effort to trigger Article 50 of the EU's Lisbon treaty, needed to leave the bloc, by the end of March. She's seeking to bypass Parliament, and government lawyers spent four days at the Supreme Court last week appealing a High Court decision that she must seek lawmaker approval. The Supreme Court will rule next month.
"The U.K. is party to the EEA Agreement only in its capacity as an EU member state," the government's Department for Exiting the European Union said in a statement. "Once the U.K. leaves the EU, the EEA Agreement will automatically cease to apply."
Win-Win
Yalland is a lawyer and former Conservative Party parliamentary candidate who supports Brexit. His fellow claimant Peter Wilding, also a lawyer, was a "Remain" campaigner who founded the research institute British Influence. 
"This is not stopping Brexit, this is shaping it," Wilding said in a statement. "The country demands a win-win, smart Brexit; not a lose-lose ideological hard Brexit which will damage the U.K., damage Europe and for which there is no need and no mandate."
The men on Monday are sending the government a "letter before action," the first step in getting courts to rule on the matter. They argue that because Britain signed up to the EEA in a separate treaty approved by Parliament, lawmakers must agree to trigger Article 127 of that agreement in order to license a single market pullout.
Hard Brexit Mandate
"What parliament ratifies, parliament must give the government permission to de-ratify," Yalland said. "The legal issue is a very narrow area of law: is our membership of the single market solely and wholly dependent upon our membership of the European Union? If the government is correct, in effect that gives a mandate for a hard Brexit."
May was forced last week to accept an opposition Labour Party motion calling on her to publish a plan for Brexit before invoking Article 50. She added a rider to the motion forcing lawmakers to accept her timetable for Brexit. 
"The June 23 referendum didn't announce the end to parliamentary democracy: we don't have a dictatorship in this country of the executive," former Chancellor of the Exchequer Ken Clarke, a Europhile who was the sole Tory to oppose May's timetable, said Sunday in a Sky News interview. He called for May to put her plan in the form of a proposal for future legislation known as a white paper.
Opposition Labour Party Brexit spokesman Keir Starmer said on Wednesday that approval of May's timetable depends on her plan meeting certain conditions, including clarifying the position on the single market, providing enough detail to enable parliamentary committees and the Office for Budget Responsibility, which advises the Treasury, to do their jobs, and providing reassurances to separate administrations in Scotland, Wales and Northern Ireland.
WTO Rules
"What matters in the end is what the majority of people in parliament are prepared to approve when the government puts before it a strategy," said Clarke.
Norway, Iceland and Liechtenstein all have access to the single market, without being in the EU. Opponents of a single market pullout say it'll force Britain to revert to World Trade Organization rules, with tariffs imposed on trade with fellow EU nations. May has signaled she'll prioritize immigration controls in her Brexit discussions -- something EU counterparts including German Chancellor Angela Merkel say is incompatible with single market membership.
"If we lose access to the single market, let alone the customs union, that would be a huge blow to the British economy," Diane Abbott, Labour's spokeswoman on home affairs, said on "The Andrew Marr Show" on BBC television. "It would be wrong to put the economy anything other than first."
A YouGov poll on Sunday found that about half of "Leave" voters aren't willing to take a financial hit to see Brexit through.
Yalland said a ruling that by exiting the EU, Britain doesn't necessarily leave the EEA will speed up Brexit and give May a negotiating advantage, because her counterparts won't be able to use single market access as a bargaining chip.
"The single market is going to be what the horse trading is about," he said. "It makes Brexit quicker and simpler and it puts a real ace card in the hands of the government."