Coeure Has No Regrets as He Defends ECB Stimulus on Twitter
By
Executive Board member holds first social-media chat

Measures provide just right amount of policy accommodation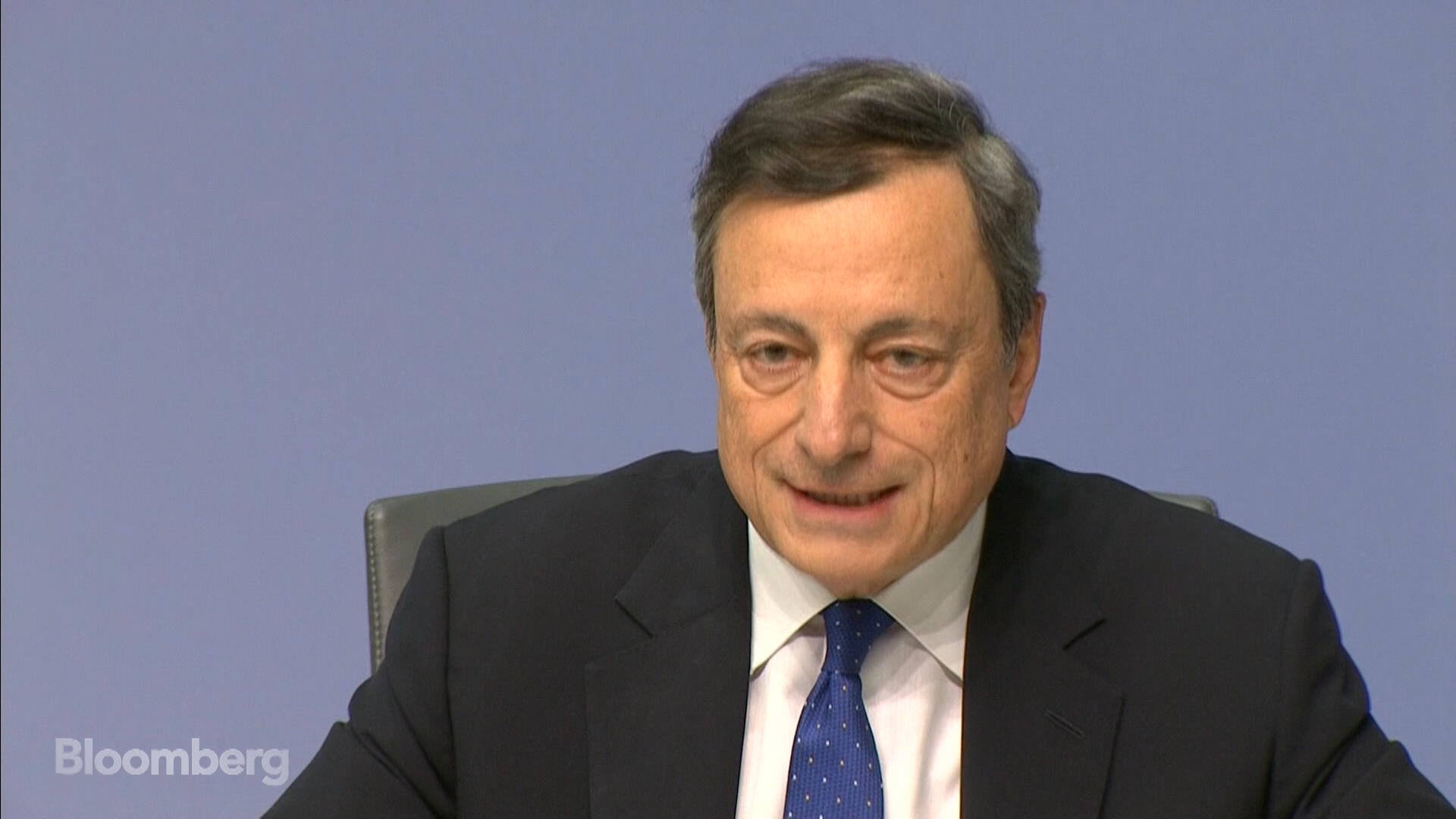 Euro-area deflation risks have disappeared, the European Central Bank has got its stimulus just right and policy makers have no regrets.
Those were some of the messages from Benoit Coeure, the Executive Board member in charge of overseeing market operations, who took to Twitter on Monday to answer a series of questions from the public. The social-media stint was the first of its kind for the ECB and follows similar efforts by the Bank of England in 2015 and 2013.
The first question taken in the 45-minute question-and-answer session was whether last week's Governing Council decision -- a longer-than anticipated extension of asset purchases but at a lower monthly amount -- marked a loosening or tightening. Coeure went the Goldilocks route, saying it was "just the right amount of stimulus to bring inflation back towards 2 percent."
"Deflation risks largely disappeared but continued stimulus needed," the policy maker said.
That led to a question of whether he regrets the current 80 billion-euro pace announced in March. And Coeure was quite clear, citing singer (and fellow countrywoman) Edith Piaf:
"March measures were effective in fending off deflation risk and putting economy on better track. Je ne regrette rien!," he wrote, signing his tweets "BC." Photos posted on the ECB's Twitter feed show Coeure typing on a laptop, with the institution's director general for communication and the global media relations division chief monitoring the conversation.
140 Characters
Taking questions from people including Frederik Ducrozet, an economist at Banque Pictet & Cie SA in Geneva, and Alberto Gallo, a portfolio manager at Algebris Investments, Coeure covered helicopter money, the impact of negative rates on banks and Target2 balances.
On whether monetary policy has had any significant effect on corporate investment, he pointed out that lending rates to companies have fallen by more than 100 basis points since June 2014, when the ECB cut its deposit rate below zero for the first time. This "clearly supports investment," he said.
Reinforcing his view that the ECB has got the balance of stimulus right, Coeure said the Governing Council has never discussed using helicopter money. He also said it's "not a well defined concept but likely to blur the line with fiscal policy."
Questions on how central bankers sleep at night, what kind of music they listen to right before they set monetary policy and whether ECB President Mario Draghi tries to send signals via the color of his ties were left unanswered.
— With assistance by Carolynn Look, Piotr Skolimowski, and Katharina Rosskopf
Before it's here, it's on the Bloomberg Terminal.
LEARN MORE