China's Housing Market Isn't a Bubble, Says One Strategist
Bloomberg News
Matthews strategist says new home sales to fall 10% in 2017

Debt situation 'serious' but government can manage bad loans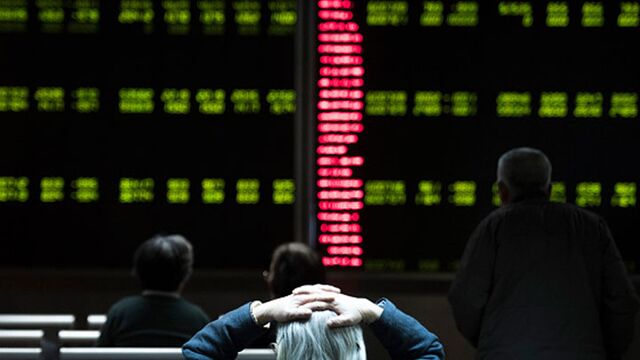 A financial crisis in China is no more likely in the coming decade than it was in the past 10 years, and pessimists predicting one have long done so without regard for fundamentals.
So says sinologist Andy Rothman, a San Francisco-based investment strategist at Matthews Asia, which oversees $26.1 billion. Before joining in 2014 he lived in China for two decades, working in the U.S. Foreign Service, including as head of the macroeconomics and domestic policy office of the U.S. embassy in Beijing. He later was a Shanghai-based strategist in CSLA Ltd., an investment banking arm of Credit Agricole SA.
China has no housing bubble and there's no looming banking crisis, he says. His optimism rests on his view that the housing market is on a solid foundation. Leverage is the most important precondition for a bubble in any asset, and home buyer indebtedness in China is very low because down payment requirements are high, unlike in the U.S., he says.
"This isn't like speculating in Las Vegas with zero money down," he says. "China has a lot of problems, but they don't tend to be the apocalyptic, catastrophic problems that we often read about. They're more mundane, longer-term problems like how do you develop a rental market."
While the country's overall debt situation is serious, it's still unlikely to lead to a financial crisis or economic hard landing, he says. That's because potential bad debts are in state entities, which allows the government to manage how or whether they go bad, Rothman says.
China's home sales grew at the slowest pace this year in November as renewed property curbs in red-hot markets hurt demand. Rothman estimates new home sales may fall 10 percent next year after rising about 30 percent in 2016 as the government continues to curb prices. While bears may see that as evidence of impending disaster, Rothman says it would still make 2017 China's second-best year ever for new home sales because the base has grown so big.
He recently discussed these and other issues. Here are excerpts:
Question:
Why do you say there's no housing bubble?
Answer:
We tend to pay too much attention to the rapid increase in prices in a handful of cities. In Shanghai, Beijing, Shenzhen and Guangzhou, the tier-one cities, prices have gone up at a crazy pace -- about 85 percent since the beginning of 2011 -- but those are equal to only about 4 percent of new home sales. About two-thirds of sales are taking place in tier-three cities where prices have only gone up 4 percent since the beginning of 2011.
Chinese home buyers are required to put down a lot of cash. Mortgage loans in China are probably the safest highest-quality assets on the balance sheets of banks simply because people have to put so much cash down. In the Asian financial crisis in the late 1990s house prices in Hong Kong fell by 70 percent and yet the mortgage default rate only went up to 1.4 percent because there, too, cash down payments are high.
A lot of the people who are really pessimistic and predicting collapse in the property market have been saying this for a very long time, and it hasn't happened. They also don't seem to acknowledge some of the underlying fundamentals, including that there's a lot of cash down, there's no subprime, that all of the mortgages are being held to maturity by the issuing banks. The risks of a housing bubble in China are incredibly low.
Question:
But if there is a housing shock, what are potential knock-on effects on wealth management products and trusts that are heavily exposed to property?
Answer:
Only about 15 percent of total wealth management products are in high-risk areas. The vast majority are in things like corporate bonds, money market funds, or government bonds. It's actually a fairly small share of wealth management products that are in hedge fund-like territory. The average wealth management product is probably offering a yield of about 4 percent.
Question:
Isn't a rapid debt rise, as seen since the global financial crisis, is often seen as an indicator of coming financial crises?
Answer:
The debt problem is serious, but the risk of a hard landing or banking crisis is low. The key reason is that the potential bad debts are corporate, not household debts, and were made at the direction of the state by state-controlled banks to state-owned enterprises. This provides the state with the ability to manage the timing and pace of recognition of nonperforming loans. 
The majority of potential bad debts are to state-owned firms, while the privately owned companies that employ the majority of the workforce and account for the majority of economic growth have been deleveraging. Additional positive factors are that China's banking system is very liquid, and that the process of dealing with bad debts has begun. Cleaning up China's debt problem will be expensive, but this process is likely to result in gradually slower economic growth rates, greater volatility, and a higher fiscal deficit-to-GDP ratio, not the dramatic hard landing or banking crisis scenarios that make for a sexier media story.
— With assistance by Kevin Hamlin
Before it's here, it's on the Bloomberg Terminal.
LEARN MORE