Brexit Bulletin: May Faces Another Day in Court
It's still all about the judges.
By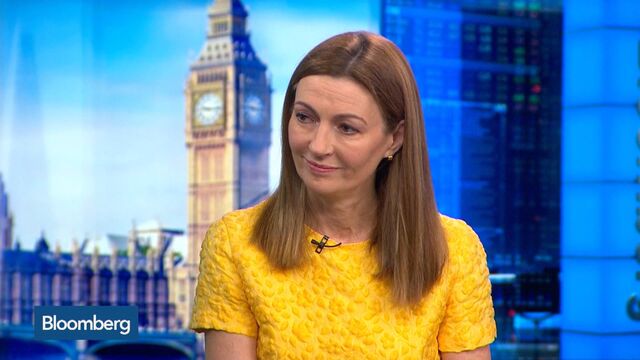 Sign up to receive the Brexit Bulletin in your inbox, and follow @Brexit on Twitter.
New challengers are attempting to block Theresa May's preferred route out of the European Union.
The U.K. prime minister is facing a second legal obstacle to her plans to begin Britain's EU pullout by the end of March. Campaigners – from both sides of the Brexit divide – will begin a quest on Monday to seek judicial review of the government's position on the single market, they said in an e-mailed statement.

With the Supreme Court still considering the government's appeal against an earlier ruling that the prime minister needs Parliament's approval to begin Brexit talks, the new claimants want courts to say whether the government also needs a separate parliamentary mandate to withdraw from the European Economic Area, which grants single market access.
"The government might have its hands tied," Adrian Yalland, one of the claimants, said Sunday in a phone interview. "I can see a situation where Parliament will say, 'We absolutely accept Brexit. What we don't accept is leaving the single market.'''
The case further complicates May's effort to trigger Article 50 of the EU's Lisbon treaty, needed to leave the bloc. Government lawyers spent four days at the Supreme Court last week appealing the High Court decision, as the Prime Minister tries to prevent Parliament setting the parameters for her two-year negotiation with the EU. The Supreme Court will rule next month.
The government argues that leaving the EU will automatically mean Britain drops out of the EEA.
How Much Would You Pay for Brexit?
Almost half of the people who voted to leave the European Union in June are unwilling to take a financial hit to see Brexit through, according to a survey released Sunday by the pro-EU campaign group Open Britain.
The poll found that 49 percent of "Leave" voters aren't willing to lose any money, while only 11 percent said they would be willing to give up more than £100 ($126) a month. The remaining 40 percent said they would be willing to sacrifice up to £50 a month. Open Britain, a successor to the "Remain" campaign, is now lobbying to soften the terms of the U.K.'s EU divorce.
No Festive Housing Cheer
London home prices are having their worst December in six years, led by weakness in prime areas in the capital that is likely persist into 2017.
Rightmove said on Monday that asking prices fell 4.3 percent from November, with inner London dropping 6 percent. The property website operator said the bubble in prime London "continues to deflate" and sees prices there declining 5 percent next year.

Still, the British Chambers of Commerce revised up its growth forecast for the U.K. economy this year and next, though it now expects an expansion of just 1.1 percent in 2017.
The forecast for next year was raised from 1 percent, while the group increased its projection for 2016 to 2.1 percent from 1.8 percent.

Brexit Bullets 
Former Deputy Prime Minister Nick Clegg tells a Spanish newspaper he'll keep pushing for a second referendum
Labour lawmaker Diane Abbott, an ally of leader Jeremy Corbyn, suggests her party could vote against triggering Article 50
Downing Street is resisting German pressure to have the London Stock Exchange Group and Deutsche Boerse based in Frankfurt after their merger, the FT reports
House of Lords says Northern Ireland needs special status after Brexit to keep border with the Republic open
And Finally…
Brexit negotiations may be a leap into the unknown for most policy makers, but for one veteran of international financial affairs it all looks worryingly familiar.
The falling pound, the uncertain economy with twin budget and trade deficits, and nervous overseas investors eyeing a government with a small majority, all remind Johannes Witteveen of 1976.
That was the picture when Britain was forced to take a $3.9 billion bailout from the International Monetary Fund, and there are echoes of that situation today, says Witteveen, who helped negotiate the U.K. loan four decades ago as managing director of the Washington-based lender.

"The situation is rather different now," the 95-year-old said in an interview in London. "But whether it will happen again nobody can tell you. It could be possible."
For more on Brexit follow Bloomberg on Twitter, Facebook and Instagram, and see our full coverage at Bloomberg.com
Before it's here, it's on the Bloomberg Terminal.
LEARN MORE