PKK-Linked Group TAK Claims Istanbul Bombing That Killed 38
By and
Death toll in twin blasts climbs to 38; 155 still hospitalized

Attacks followed ruling party plan to boost Erdogan's powers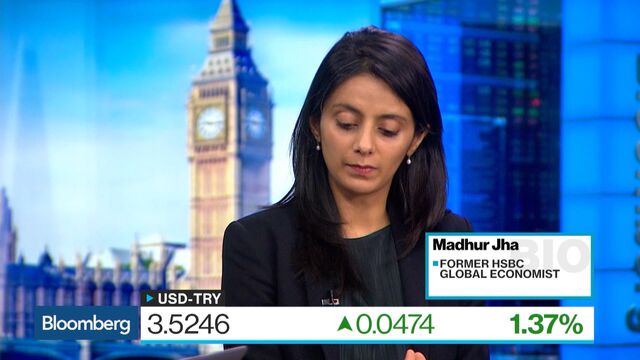 A Kurdish militant group claimed responsibility for a pair of coordinated bombings in Istanbul that killed 38 people and wounded more than 150 on Saturday, vowing to continue acts of violence across Turkey.
The Kurdistan Freedom Falcons, also known as the TAK and an affiliate of the Kurdish separatist PKK, said in a statement that two of the group's suicide bombers carried out the attacks in Istanbul's central Besiktas district. It's the sixth deadly bombing in major cities this year claimed by TAK, which said on Sunday it wouldn't allow a "comfortable life" in Turkey while security forces still fight the Kurdish minority in the country's southeast.
Fighting between government forces and Kurdish separatists reignited last year after a Kurdish-dominated political party won parliamentary representation for the first time, denying the ruling AK Party a majority it needed to expand the powers of President Recep Tayyip Erdogan. Compounded by terrorist attacks by Islamic State, the violence has weighed on the economy and especially the lira, with tourist arrivals falling for 15 consecutive months through October.
Read More: Erdogan Inching Forward to Taking Executive Power in Turkey
"All terror organizations are attacking our nation and our people for the same goal," Erdogan said in a written statement following the attacks, referring specifically to the PKK, Islamic State and the followers of U.S.-based Islamic preacher Fethullah Gulen, who the government accuses of masterminding a failed coup in July. "Whenever Turkey takes a positive step with regards to its future, a response comes immediately before us in the form of blood, lives, savagery and chaos at the hands of terrorist organizations."
Presidential Plans
Saturday's bombings came hours after the AK Party submitted a proposal to change Turkey's parliamentary system into a presidential one with Erdogan's office as the center of executive power, and some party members immediately said the attacks were carried out by opponents of the plan.
"Arrows are pointing at the PKK," Deputy Prime Minister Numan Kurtulmus said on CNN-Turk television before the claim of responsibility, citing the use of a car bomb as the main piece of evidence. Prime Minister Binali Yildirim and Interior Minister Suleyman Soylu also quickly put the blame on PKK.
Erdogan has faced criticism over his increasingly authoritarian style and sway over the AK Party -- despite his official non-partisan role. Under the amendment, he will be able to restore his ties to the party which he co-founded 15 years ago.
"It seems likely that this will become a one-man state with no balance of power," Jenny White, a professor at Stockholm University Institute for Turkish Studies, said in an e-mail on Dec. 2. "President Erdogan as supreme leader might well bring stability at the expense of democracy and human rights."
Casualties
Thirty police officers and seven civilians died in the explosion outside a soccer stadium in Istanbul's central Besiktas district, and authorities are trying to verify the identity of another victim, officials said. Police detained 13 people in connection with the bombings, Soylu said. The blasts could be heard across the city of about 15 million people, Turkey's most important cultural, historical and commercial hub.
The first attack came from a bomb-laden vehicle traveling in an area between the stadium and a building that also houses the Ritz-Carlton Hotel, Kurtulmus said in a news conference earlier Sunday. The second occurred 45 seconds later when a suicide bomber blew himself up in the middle of a group of police officers nearby, he said. In addition to the fatalities, 155 people were hospitalized, he added.
Some analysts linked the explosions to Turkey's military operations in Syria, where it is combating both Islamic State and Kurdish fighters linked to the PKK, a group that has been considered Turkey's main terrorist threat since the 1980s.
Later on Sunday, Erdogan chaired a meeting of top cabinet and security officials in Istanbul to discuss measures to be taken following the attacks and indefinitely postponed a planned trip to Kazakhstan, CNN-Turk reported.
Turkey runs one of the three biggest current-account deficits among the G-20 group of nations, making the dollar income from tourists vital to its ability to finance external balances. The lira has lost more than 16 percent of its value this year amid fears of slowing domestic growth and adverse global market conditions.
Before it's here, it's on the Bloomberg Terminal.
LEARN MORE