Saudi Reformers Risk Running Into Turbulence in Conservative Countryside
Plans for the post-oil economy play well in Riyadh. In rural Qassim province, inertia is an obstacle to change.
By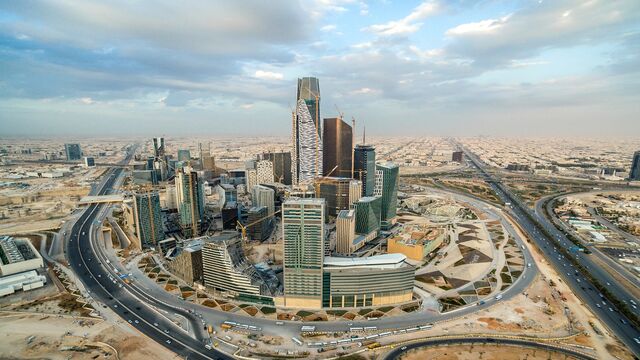 Young Saudi entrepreneurs at a Riyadh conference last month mingled comfortably across the gender divide. They sat in beanbag chairs, listened to tales from the digital frontier, and took part in panels with titles like "Unpacking the Toolkit of Tomorrow" and "Own the Trendway."
The scene in the kingdom's capital could have come straight from the blueprint promoted all year by its leaders, one of them in particular. Across thousands of pages of text, and many hours of interviews and press conferences, the 31-year-old Deputy Crown Prince Mohammed Bin Salman and his handpicked team have outlined a vision of the Saudi Arabia they intend to create by 2030—a more innovative and diverse economy, no longer dependent on fossil fuels, in a society that's perhaps less constrained by tradition.
But the capital isn't the country. That's been a global theme in 2016, a year that exposed the gulf between the metropolitan centers where policy is shaped, and their hinterlands. It applies in Saudi Arabia, too. For all the futuristic talk, the kingdom's industrialization is patchy and at a relatively early stage; oil still pays for everything; and an austere version of Islam grips hard.
Read more on Saudi Arabia: 
In cosmopolitan Jeddah, business leaders might approve of the goals of Vision 2030 yet still wonder aloud whether they'll be met. In the heartland province of Qassim, students discussed how much change they'd be comfortable with; not too much, was the consensus, and certainly nothing that departs from Islamic values—including too much mixing of the sexes. In the southern border town of Najran, the future envisioned by Prince Mohammed feels far away, while his war in neighboring Yemen is a daily reality.

Saudi modernizers are in a hurry, but it's not clear how much their plans resonate with the public. That's a political risk for Prince Mohammed, who's embarked on his attempt to transform Saudi Arabia at a time of turbulence across the Middle East.
The prince and his allies "need to convince a critical mass of conservatives, and particularly the religious establishment, of the wisdom of the modernization program," said Paul Pillar, a professor at Georgetown University. That might involve letting the clerics exert their authority over "segments of life such as education and social mores, while the regime concentrates on economic reform."
If such a deal can't be struck and conservatives push back, "the young prince will face the added hazard of such resistance possibly merging with opposition within the royal family to his own rapid rise to power," Pillar said.
After the 2014 oil slump pushed the kingdom's budget deep into deficit, Prince Mohammed drew up ambitious plans to cut the government payroll, encourage private business and domestic industry, bring women into the workforce, and attract foreign investment. There was no alternative, he said in a March interview: even with all its oil wealth, Saudi Arabia risked going bust if its spendthrift ways had continued.
The change in direction goes beyond Saudi Arabia's $650 billion economy: Under its new leadership, the kingdom has jettisoned a traditionally cautious foreign policy and become embroiled in a war in neighboring Yemen, fighting rebels it says are backed by regional rival Iran.
Front Line
Najran is on the front line. The thud of outgoing artillery could be heard there on a recent morning. In the conflict's 20th month, government buildings have concrete barriers outside their gates, and large sandbags to protect them from missiles fired from across the border. The airport is closed.
A group of men in a traditional market where ornate daggers are sold, mostly responded with blank looks when asked about the economic plans being announced from the capital. In the city's date market, Saleh Hadi al-Oraif, 38, said he can't sell his produce in Riyadh or Jeddah anyway; people there have different tastes.
Business life is at the heart of Prince Mohammed's blueprint. It includes a landmark share sale in state oil company Saudi Aramco, whose proceeds will help create the world's biggest sovereign wealth fund, with a mission to invest overseas. The prince wants to import foreign capital and knowhow, too: It was his private foundation that hosted the Riyadh entrepreneurship forum, with speakers including executives from Siemens AG, Cisco Systems Inc. and Breyer Capital. His agenda has a natural constituency among more educated Saudis in the capital or the coastal cities of Dammam and Jeddah.
Too Ambitious?
Ali Alireza runs an auto-sales company in Jeddah. Vision 2030, the 55-year-old said, is "logical, common sense, it would be something positive for Saudi Arabia if we manage to achieve it." But the timescale might be too ambitious "because you have a generation that is working now who will not accept that, or will say, I'm not going to do anything about it. Let the next generation do it. We are very good at kicking the can down the road."
In places such as Qassim, the appeal of the modernization program is less obvious. The northern province is dotted with large farms; many men herd sheep and camels, and there are few signs of large-scale industry.
At the local Sulaiman al-Rajhi College, the ambitions expressed by students studying English-for-business were more modest than owning the trendway or unpacking tomorrow's toolkit. Wael al-Tuwaijiri, 18, said he dreams of expanding his family's date-farming business, perhaps exporting the produce to the U.S.

Abdullah al-Rajhi, 28, had his classmates nodding in approval when he talked about the importance of religion: "I'm OK with change, but within our Islamic values. Gender mixing would be too far."
He also recognized that his home region's conservative culture may hinder his own business ambition: to start a fish restaurant. "In this area, it's more difficult," he said. "Older people don't want to change, and the younger people are influenced by their parents."
Those younger people, like their parents, mostly grew up in the expectation that jobs or at least generous handouts would be provided by the state. That's been the tacit social contract underlying the Al Saud family's absolute monarchy since the 1930s.
Even in Riyadh, many people are resistant to social change. A Saudi women who went out of her house without a black cloak, called an abaya, last month has received death threats on Twitter after posting a picture of herself wearing a dress showing her ankles on one of the city's most popular streets.
Big Deficit
Old certainties have been thrown into question by Prince Mohammed. His plan foresees moving Saudis out of secure state jobs, part of a retrenchment that aims to rescue the budget from a 15 percent deficit last year.
In places like Qassim, there aren't many private-sector alternatives.
"A cutback in government jobs might affect the areas outside of the big cities more," said Gregory Gause, a professor of international affairs at Texas A&M University and a Saudi specialist. "Folks would be very leery of changes that are about reducing government spending, out in the country."
There are corners of the Saudi state that are alert to the different needs of the provinces. Ahmed Fahad al-Fahaid is in charge of one of them: the Technical and Vocational Training Corporation. It enrolled about 7 percent of the country's high-school graduates last year, and aims to almost double that figure by 2030.
"To do that, we need to improve our quality, we need to align our training with private sector needs," al-Fahaid said. He cited an example in Qassim where the corporation worked with a local poultry company to get women trained. Now, the company employs only women—about 700—at its facility, and "the productivity is high," he said.
Changing Times
Overall, though, the region is being squeezed by budget cuts, according to Obaid al-Motairy, dean of the business school at Sulaiman al-Rajhi College.
With less state spending to prop it up, growth in the Saudi economy is forecast at 1.3 percent this year, the slowest pace since the 2009 world recession. "The feeling has changed with the drop in salaries," al-Motairy said. "Life is changing."
Al-Motairy's private college is trying to compete with free public universities, some of which rank among the best in the Arab world. At Sulaiman al-Rajhi, students pay 60,000 riyals ($16,000) a year for tuition; at the state schools, they receive monthly stipends of as much as 1,000 riyals a month.
Public or private, education will be central to changing Saudi Arabia: Prince Mohammed has said so, and Bill Gates made the point to the young entrepreneurs at the Riyadh conference, in a video address.
Two visiting teachers at Sulaiman al-Rajhi give a sense of the scale of that task. Both come from countries that are much poorer than Saudi Arabia, but say the students are more committed back at home.
Commitment Needed
On a November morning when Upendra Lele was giving an exam, seven students—half the class—showed up on time; one was an hour late, and the other six never came. The Indian professor wasn't impressed.
Saudi students "have to ramp up their skills" if they want to compete globally, he said. Lele used to teach at the International School of Business and Media in Pune. He said his Indian students merited a collective grade of eight out of ten; he gave his Saudi students two.
Qasim Zureigat made a similar comparison with his own native country, and offered a simple explanation: In Jordan, students perform much better because they haven't enjoyed the kind of birthright privileges that so many Saudis have taken for granted for so long. Back home, he said, "you have to get an education to get a job."
—With assistance from Donna Abu-Nasr. 
Watch Next: Vision 2030 - The Blueprint for Life After Oil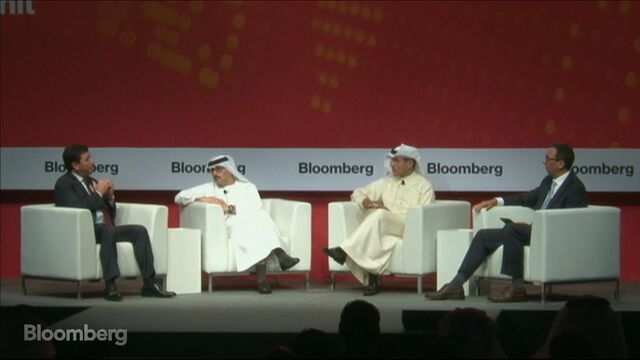 Before it's here, it's on the Bloomberg Terminal.
LEARN MORE