BIS Reassured by Market Resilience to Post-Trump Paradigm Shift
By
Central banks took 'back seat' to markets in past quarter: BIS

Report finds 'few signs of stress' in credit markets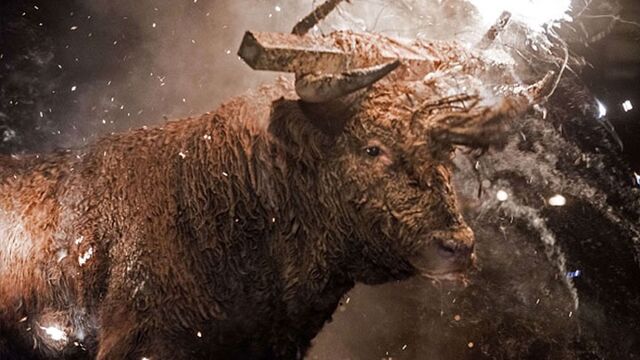 Markets have made it through the first stage of what appears to be a "paradigm shift," according to the Bank for International Settlements, as investors reduce their reliance on easy monetary policy and prepare for higher interest rates.
Recovering economic growth and waning expectations of monetary easing helped spark a jump in global bond yields even before Donald Trump's election victory in November. Meanwhile, the U.S. president-elect's mooted fiscal stimulus and infrastructure spending have fueled a rally in stocks, with the MSCI World Index up 3.7 percent since Nov. 8.
Markets have proved "resilient" during the shift, the BIS said in its quarterly review published on Sunday. There were concerns that low levels of liquidity and overstretched valuations could spread turmoil as bond yields rise and investors scale back their expectations of continued low rates.

"Developments during this quarter stand out for one reason: for once, central banks took a back seat," said Claudio Borio, Head of the Monetary and Economic Department at the BIS. "It is as if market participants, for once, had taken the lead in anticipating and charting the future, breaking free from their dependence on central banks' every word and deed."
Global markets have undergone a $2 trillion shake-up since Trump's election in what Jim Reid, a credit strategist at Deutsche Bank AG, has described as one of the most pivotal months in recent memory. The Bloomberg Barclays Global Aggregate Index of bonds suffered its deepest slump since the gauge's inception in 1990, stock markets rallied as money was rotated into equities, and the dollar jumped to a decade-high relative to major peers.
The BIS cautioned some risks remain. Higher rates and a stronger dollar could pressure emerging markets, where about 10 percent of all dollar-denominated corporate debt matures in 2017. There's a high degree of political uncertainty in several of these developing nations, while the outcome of the Italian referendum on Dec. 4 added further political and economic unpredictability to the outlook for the euro area, it said.
Rate Rise
Bond traders see an interest-rate rise this week as a certainty, according to overnight indexed swaps prices, and projections for the central bank's benchmark have climbed to 1.7 percent in three years, compared with around 1.1 percent on Election Day.
Despite "record high duration risk" in the aftermath of Trump's election, caused by investors selling long-dated bonds in anticipation of higher interest rates, market liquidity remained adequate and volatility in equity and bond markets returned to normal within a few days, according to the BIS report.
"There were few signs of stress in credit markets," the report said. "Markets in advanced economies adjusted in an orderly fashion to the rapid increase in yields."
For more coverage of the BIS report, see:
Before it's here, it's on the Bloomberg Terminal.
LEARN MORE