Ghana's Opposition Leader Akufo-Addo Wins Presidential Vote
By and
Akufo-Addo beats President Mahama with 53.9% of vote

President-elect promised to create jobs, reignite growth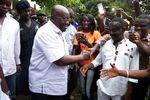 Ghanaian opposition leader Nana Akufo-Addo won presidential elections in West Africa's second-biggest economy after beating incumbent President John Mahama.
Akufo-Addo was declared the winner on Friday by the chairman of Ghana's electoral commission, Charlotte Osei, shortly after Mahama called him to concede defeat in Wednesday's vote. Akufo-Addo won 53.9 percent of ballots cast against 44.4 percent for Mahama, Osei said in a televised broadcast on Joy News.

"I will not let you down," Akufo-Addo of the New Patriotic Party told thousands of supporters who were dancing and shooting fireworks around his home in the Nima suburb of the capital, Accra. "I will do all in my power to live up to your hope and expectations."
Former Lawyer
The 72-year-old former lawyer emerged as winner after pledging to create jobs and reignite an economy that's seen faltering growth amid power outages and low prices for main exports oil, cocoa and gold. Mahama, of the National Democratic Congress, assumed office after the death of President John Atta Mills in July 2012, and was elected in December that year. He is the first leader who's been refused a second term since Ghana returned to democratic rule in 1992.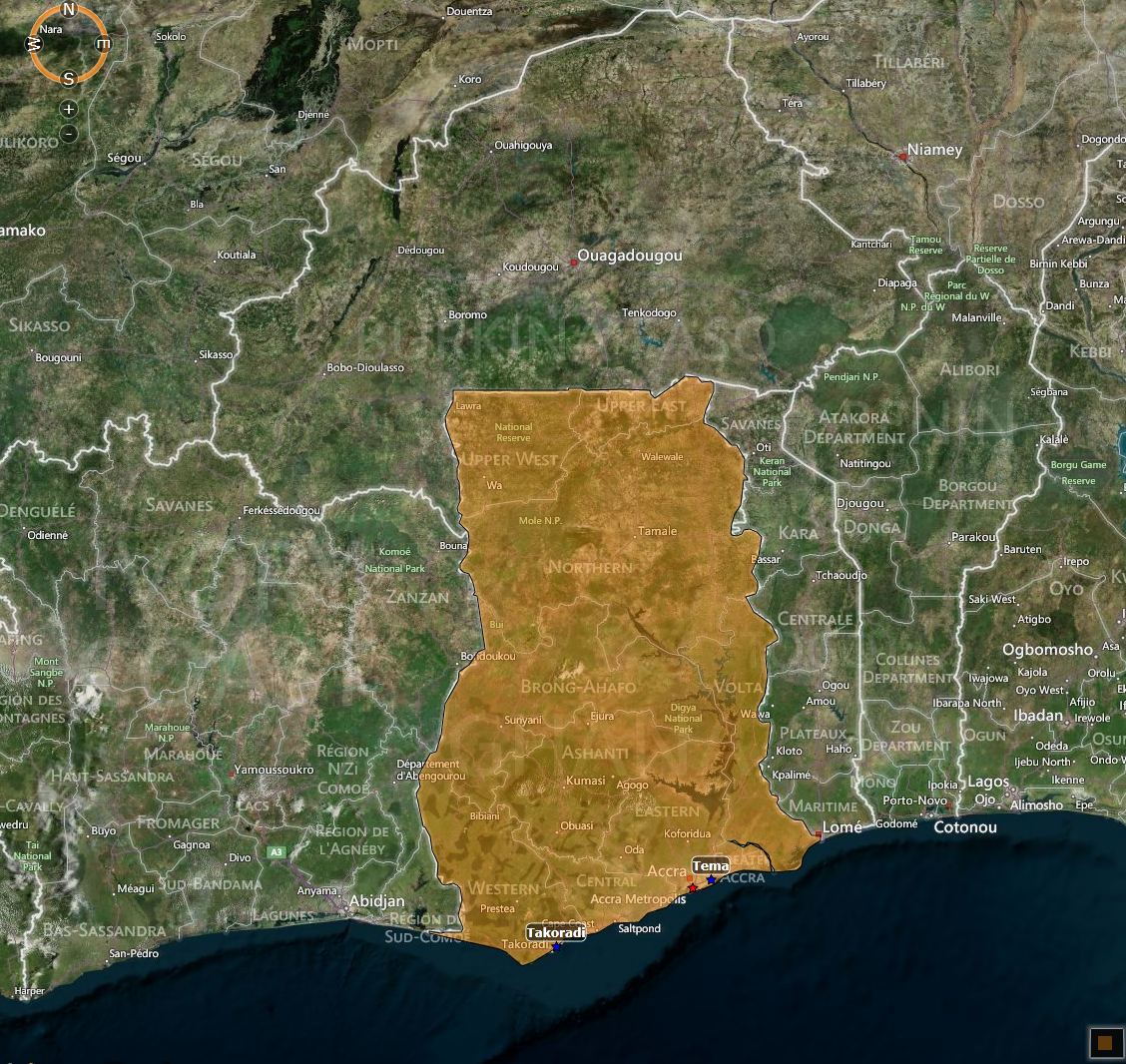 "I would have cherished an opportunity to do more, but I respect the will of the Ghanaian people," Mahama told his supporters in a broadcast on Joy News. "I will leave it to history to be the judge of my time and contributions while in office."
The turnout for the vote was 69 percent, according to the website of the electoral commission.
The cedi gained 0.8 percent on Friday while yields on Ghana's dollar bonds maturing in 2023 eased 5.6 basis points to 9.15 percent.
Akufo-Addo lost two earlier elections in 2008 and 2012 with a small margin and contested some 2012 vote results in court. He was an outspoken campaigner against military rule in the 1980s and served as foreign minister from 2003 to 2007, during the eight-year reign of the NPP.
Happiest Day
"Today is the happiest day of my life," Rauf Adombilla, 29, said as he joined the crowds around Akufo-Addo's residence. The president-elect "will deliver to Ghana the real transformation and economic growth with our own resources like gold and cocoa and crude oil."
Akufo-Addo is due to be inaugurated on Jan. 7.
Before it's here, it's on the Bloomberg Terminal.
LEARN MORE