Former GOP Officials Join Watchdog Calls for Trump Divestiture
By
"Clinton Cash" author also signs letter, watchdog group says

Schweizer has ties to top Trump adviser Stephen Bannon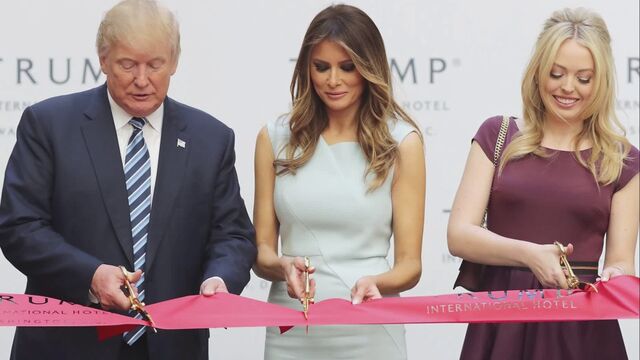 Six days before Donald Trump is set to announce a plan to exit operations of his company, former Republican officials and a conservative author who targeted the Clintons -- and has close ties to a top Trump adviser -- signed a letter urging the president-elect to put his business enterprises into a blind trust in order to avoid any suggestions that his decisions benefit him, a watchdog group said.
"We believe you need to act now to ensure that as president you will not have conflicts of interests or the appearance of such conflicts," says the letter, which Citizens for Responsibility and Ethics in Washington helped organize.
The signers include former New Jersey Governor Christine Todd Whitman, former Minnesota Governor Arne Carlson, former Rhode Island Representative Claudine Schneider -- all Republicans -- and "Clinton Cash" author Peter Schweizer, according to CREW.
"Ethics and conflict of interest rules and norms are not partisan or ideological issues," the letter says. "It has long been understood that these are safeguards to protect the integrity and credibility of government decisions and actions, and the interests of the American people."
Republican Critics
Some Republicans have expressed concerns that Trump's holdings could subject him to ongoing questions over conflicts of interest. Richard Painter, a former top ethics lawyer to President George W. Bush who was recently named to CREW's board, has been one of the few prominent Republicans to join Democrats and ethics experts calling for a complete divestment by Trump and his family.
Schweizer's participation is notable after his research helped focus scrutiny on Hillary Clinton and her family's foundation, a topic that dogged her through most of her unsuccessful campaign. Schweizer has ties to Stephen Bannon, who left Breitbart News to become CEO of Trump's campaign and will serve as White House chief strategist and senior counselor. The pair turned "Clinton Cash" into a movie.
Schweizer also researched former Florida Governor Jeb Bush, who briefly sought the 2016 Republican nomination.
Trump's Assets
Trump has assets and debts connecting him to businesses and governments around the world. Trump will be an executive producer on the upcoming season of "The New Celebrity Apprentice," the reality show in which he once starred, MGM said Thursday. The show is broadcast on Comcast Corp.'s NBC, which is regulated by the Federal Communications Commission, whose leaders are political appointees.
Trump has said he will have a news conference Dec. 15 to discuss his plan to remove himself from business operations "in total," while suggesting such a move would consist of him exiting operations and leaving the company to his three oldest children, Don Jr., Ivanka and Eric -- falling short of total divestment.
Trump continues to favor that plan, although its contours are still being determined and Ivanka's role may be diminished because of a possible informal advisory role for her in the administration, the New York Times reported Wednesday.
Before it's here, it's on the Bloomberg Terminal.
LEARN MORE