China Factory Prices Jump 3.3%, Lifting Global Inflation Outlook
Bloomberg News
PPI increase exceeds all estimates in survey; CPI climbs 2.3%

Producer prices in the mining industry increased 14.8% on year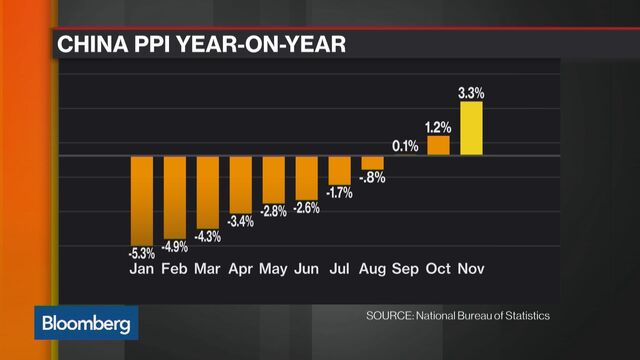 China's factory-gate inflation rose to the highest since late 2011, helping to sustain prices around the world. Consumer prices picked up on rising food costs.
Key Points
The producer-price index jumped 3.3 percent in November from a year earlier, exceeding all 47 estimates in a Bloomberg survey and the 1.2 percent gain in October
The consumer-price index rose 2.3 percent, versus forecast for 2.2 percent increase
PPI increased faster than CPI for the first time since 2011

Big Picture
The factory to the world may be poised to export inflation again, as prices boosted by rallying commodities and stronger demand would ripple through supply chain across Asia. Still, uncertainties remain on U.S. President-elect Donald Trump's fiscal stimulus plan and policy making in China, where authorities are working to curb financial risks.
Economist Takeaways
"China has entered a new inflationary cycle," said Raymond Yeung, chief greater China economist at Australia & New Zealand Banking Group Ltd. in Hong Kong. "The next move of the PBOC should be an interest rate hike, not a cut."
"Higher prices are a positive for China's corporates, making their debt mountain less formidable," Tom Orlik, chief Asia economist at Bloomberg Intelligence in Beijing, wrote in a report. "For households, it's worse news as spending power and savings value are eroded."
PPI outpacing CPI is good for companies, according to Zhu Qibing, chief macro economy analyst at BOCI International (China) Ltd in Beijing. "CPI affects corporate costs while PPI affects sales prices," Zhu said. "As long as the increase remains moderate, it's good to keep industrial profits and improve the ability to pay off debt."
"Global demand is pretty strong but the current supply strain is temporary," said Ding Shuang, chief China economist at Standard Chartered Plc in Hong Kong, who had the closest November PPI forecast. "The excess capacity is still there."
"It's a 'sparkle and fade' type of short-lived reflation," Robin Xing, chief China economist at Morgan Stanley in Hong Kong, wrote in a note. He raised his full-year 2017 PPI forecast to 1.5 percent from 0.9 percent and his 2017 CPI estimate to 1.9 percent from 1.6 percent.
The Details
Watch Next: China PPI Jumps as Trump Renews Criticism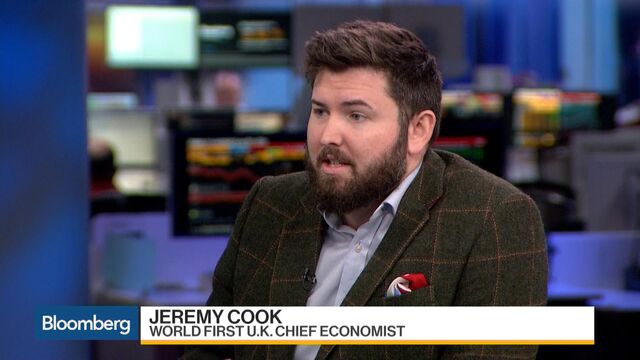 Producer prices in the mining industry surged 14.8 percent, accelerating from a 7.9 percent pace the prior month and a 2.1 percent gain in September. Raw materials prices rose 5.8 percent
Consumer prices for food rose 4 percent while non-food prices increased 1.8 percent