markets
OPEC-Russia Courtship Heats Up With Two Oil Deals in One Week
By
Qatari investment in Rosneft follows OPEC pact with Russia

'There's a new era' of cooperation: JBC's Johannes Benigni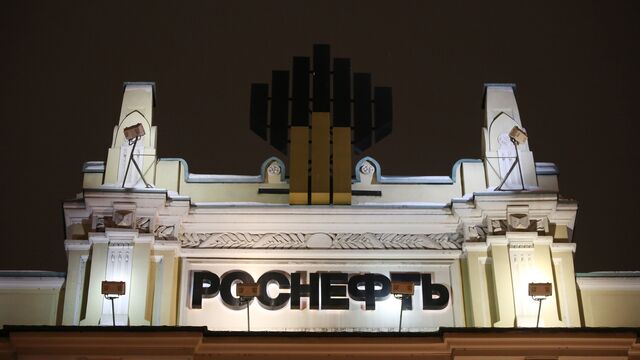 Saudi Arabia's top oil official once said the Organization of Petroleum Exporting Countries should have little faith in any partnership with Russia. The past week shows how much things have changed.
On Wednesday, OPEC member Qatar and commodity trader Glencore Plc committed to buy a 19.5 percent stake in Russian oil titan Rosneft PJSC for 10.2 billion euros ($11 billion). That follows the Nov. 30 announcement of the organization's first joint production cut with Russia in more than a decade, an agreement brokered personally by President Vladimir Putin and Saudi Deputy Crown Prince Mohammed bin Salman.

Russia already has long-standing energy ties to OPEC members Iran and Venezuela. These two deals reflect a new trend of co-operation with the group's core Gulf Arab members, according to consultant Eurasia Group.
"There's an intentional effort by Middle East producers like Saudi Arabia, Qatar and the United Arab Emirates to strengthen coordination with Russia," said Ayham Kamel, Eurasia Group's director of Middle East and North Africa analysis. "That's an emerging and important trend."
Russia surprised the world last week with a pledge to join OPEC's first oil-production cuts in eight years with a 300,000 barrel-a-day reduction of its own. The down-to-the-wire deal hinged on a late-night phone call between Saudi Minister of Energy and Industry Khalid Al-Falih and his counterpart in the Kremlin, Alexander Novak.
Past Tensions
The partnership was much less productive in the past, said Olivier Jakob, managing director of consultant Petromatrix GmbH in Zug, Switzerland.
When OPEC members urged Saudi Arabia to seek a deal with Russia to reduce supply in the first months of the crude-price slump in 2014, the talks failed in part because Al al-Naimi, the kingdom's oil minister at the time, didn't trust the Kremlin to follow through. In April this year, Novak publicly vented his frustrations with the Saudis after their last-minute u-turn blocked an agreement to freeze supply.
Now, even the fact that the Gulf Arab states and Russia back opposite sides in the Syrian civil war hasn't prevented them from being able to "tighten the relationship," Jakob said.
Russia and OPEC meet again on Saturday in Vienna to in an effort to persuade other non-OPEC countries to reduce their production to widen the impact of last week's global supply accord. Russia has already pledged half of the total 600,000 barrel-a-day cut the organization is seeking.
While Russian energy executives pledged to support the agreement after Putin spoke with them personally, no details on who will cut, or how, have been made public yet. The ministry said it would provide a plan on Saturday.
The Qatar-Rosneft deal's "timing matters in the sense that we've have some big announcements between OPEC and non-OPEC, and Russia's contributions," said Michael Moynihan, research director for Russia at consultant Wood Mackenzie Ltd. "It certainly indicates a willingness on the part of Russia to cut deals with Middle Eastern countries."
If all the countries involved abide by their commitments and the deal to cut output succeeds, OPEC may make a habit of turning to its new ally, said Johannes Benigni, founder of Vienna-based consultants JBC Energy GmbH.
"If this works, we have a more powerful game," said Benigni. "When OPEC meets and wants to do something, they ask Russia too. There's a new era."
— With assistance by Rakteem Katakey
Before it's here, it's on the Bloomberg Terminal.
LEARN MORE