Old Guard to Return as Graft Ire Fails to Sway Romania Vote
by and
Social Democrats lead polls before Sunday's parliamentary vote

Corruption probes haven't prevented top officials from running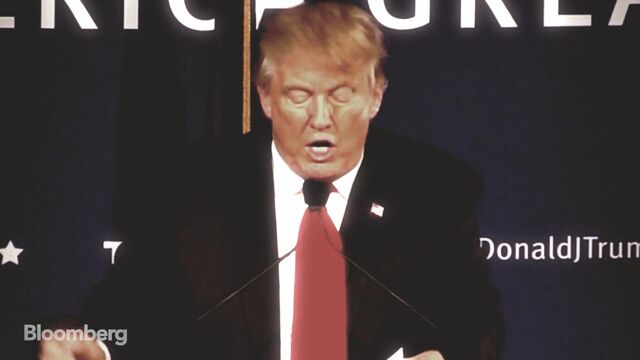 A year after outrage at government corruption sank Romania's leader, many of the same politicians who incurred the public's wrath are jostling for power once again.
The European Union's second-poorest nation holds a general election on Sunday to supplant Prime Minister Dacian Ciolos's technocratic government, in charge since anti-graft protests forced out his predecessor, Victor Ponta. Polls suggest Ponta's party, the Social Democrats, will finish on top. Officials such as the ex-premier who're being investigated for corruption are still on party lists and retain voters' backing.
"Although the public seemed to demand cleaner politics and fresh political ideas and parties, that doesn't seem to have occurred to a great degree," Peter Attard Montalto, a London-based economist at Nomura International Plc, said an e-mailed note. "The Social Democrats retain a core of leftist support, particularly from older voters, which has kept them in the lead."
An unprecedented crackdown on corruption has dominated election campaigning in Romania, an EU and NATO member of 20 million people that borders Ukraine and Hungary. To curry favor with voters, members of parties engulfed by scandals have pushed through tax cuts and public-sector salary boosts that have sparked budget concern from the central bank. The populism has stopped short of the extremes seen elsewhere in Europe.
Parties say at least 60 percent of their voting lists consist of new blood, though they also contain high-profile officials who're being probed for corruption, such as Ponta and ex-Premier Calin Popescu Tariceanu. Social Democratic leader Liviu Dragnea was handed a two-year suspended sentence this year for rigging a referendum. While all deny wrongdoing, President Klaus Iohannis says he won't endorse a prime minister who's been convicted or is under investigation.
"Corruption means poverty, stagnation, contempt for the law and for citizens," Iohannis said Friday in Bucharest. "As I've said before, corruption kills," he added, repeating a popular 2016 protest slogan that emerged after a deadly nightclub fire. The incident contributed to Ponta's exit.

The Social Democrats, who haven't revealed a candidate for prime minister, are set to take 44 percent of the vote, a Dec. 6-7 IRES survey showed. The Liberal Party, which is rallying around Ciolos for premier and has removed most candidates who're under investigation from its party list, will get 23 percent. The anti-graft Save Romania Union, or USR, may garner 7 percent, according to the poll, which had a margin of error of 2.9 percentage points.
The Social Democrats' backing is surprising because it exceeds their usual base support, Dan Jurcan, a sociologist at IRES, told Digi24 television Thursday.
With no party on track to get an absolute majority, a coalition government is the most likely outcome. Groups including USR, which promotes itself as an alternative to the current political class, could hold the balance. The party that emerged last year after the protests, is seen as a more natural fit for Liberals than the Social Democrats, who are likely to partner with Tariceanu's ALDE, one of six parties poised to breach parliament's 5 percent entry barrier and together reach an outright majority.
Major political shifts will take time, according to Anca Vlad, an entrepreneur with businesses in the health-care industry, who was ranked by Forbes last year as Romania's fourth-most-influential woman.
Bright Future
"Some improvements have been visible in the past year and I'm confident this trend will continue," she said this week in Bucharest. "Young, qualified people have managed to take their place inside parties and this will hopefully lead to improvements in the future."
In the meantime, the return of the old guard risks deterring many from going to the polls at all. "Deep popular disappointment with the political class is illustrated by the large percentage of undecided voters, and is likely to result in a low turnout," Maximilien Lambertson, a London-based analyst at the Economist Intelligence Unit, said by e-mail. That will benefit the Social Democrats, whose supporters are most committed, he said.
The party has led efforts in parliament to loosen fiscal policy, with the measures to date propelling economic growth to as much as 6 percent and more tax reductions planned for 2017. Expectations the central bank will raise interest rates in response have made the leu this year's second-best performer against the euro in central and eastern Europe. Concern the budget deficit may swell beyond EU limits has sent bond yields higher, though Social Democrat voters aren't perturbed.
"Since early in the election-campaign period, the party has been on the offensive," Tsveta Petrova, a senior analyst at Eurasia Group, said by e-mail. "It's put forth a number of populist ideas that tend to resonate with its electorate."
Before it's here, it's on the Bloomberg Terminal.
LEARN MORE