OPEC Cut No Panacea for Norway Amid Restructuring, Premier Says
By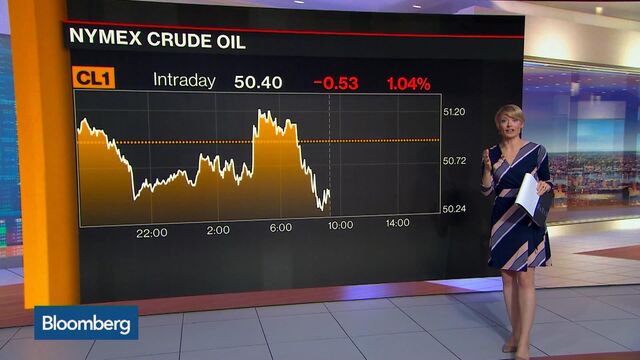 Norway's efforts to wean itself off oil and to keep up the economic momentum will continue unabated even as the country benefits from OPEC's move to reduce crude production, its prime minister said.
"It means there will be more profitability in some of the projects that are being developed now and that's good for the Norwegian economy," Erna Solberg said in an interview Wednesday in Sundvollen, Norway. "At the same time, the long-term restructuring of the Norwegian economy must continue because the level of investments will be lower regardless."
Norway is in the midst of the worst slump ever for its offshore industry, which has accounted for almost 25 percent of economic output and has allowed it to build the world's biggest sovereign wealth fund. That industry has now lost about 40,000 jobs, pushing up unemployment to the highest in two decades.
Investments in Norway's oil industry are expected to drop to 147 billion kroner ($18 billion) next year, down 34 percent from the 2014 peak.
Solberg, who's minority government managed to avert a political crisis with an 11th hour budget deal earlier this week, is gearing up for record spending of the nation's oil wealth also next year.
While the labor market is now "relatively stable," creating enough new jobs is "challenging," she said.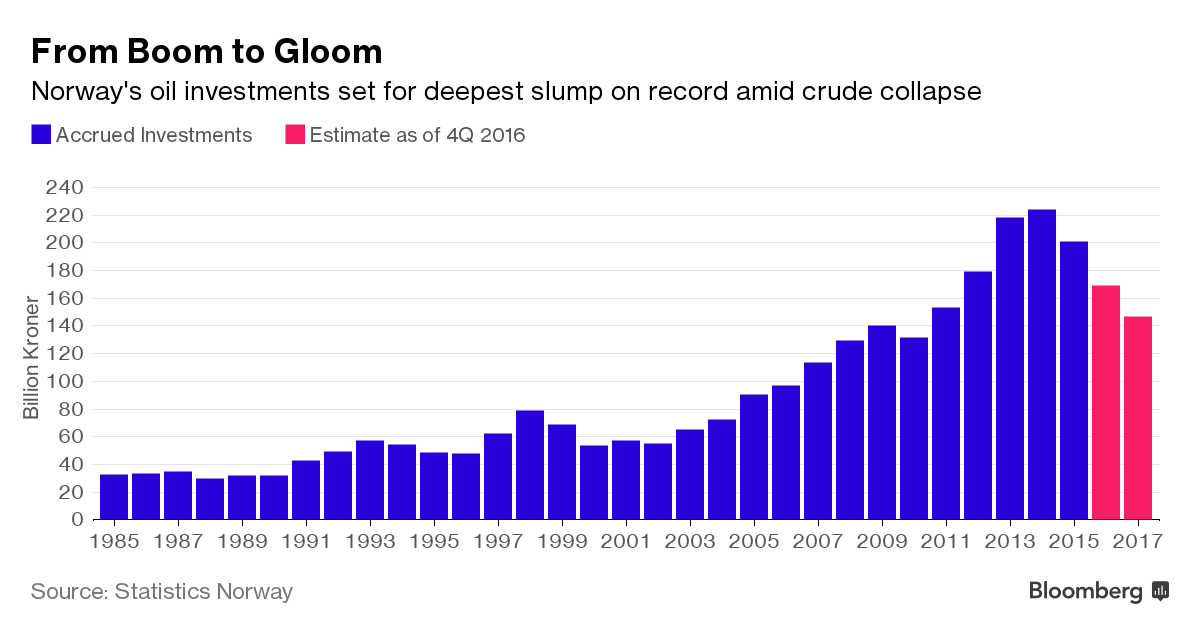 Nonetheless, the slimmer industry and Norway stand to benefit from higher crude prices.
Although it declined to participate in OPEC talks and rebuffed calls to curb its own output, Norway stands to benefit from higher crude prices. And while production may have fallen by about half from its 2000 peak, Norway's output is on track to increase for a third consecutive year thanks in part to efficiency gains, according to figures from the Norwegian Petroleum Directorate.
Part of the decline in investments can also be explained by the industry becoming more cost effective, Solberg said. That means that we will now also realize some projects that before would have been marginal, she said.
"A lot has been done to cut costs, and that's very good," she said.
Before it's here, it's on the Bloomberg Terminal.
LEARN MORE