Critics of Trump's Ethical Conflicts to Helm Washington Watchdog
By
Eisen, Painter have said Trump risks major ethical conflicts

Painter to replace Clinton ally David Brock on CREW board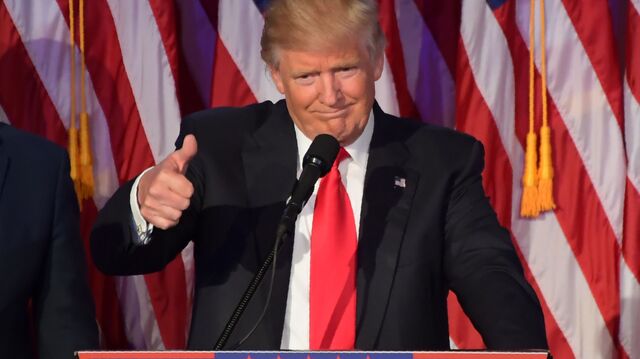 Former ethics advisers to Presidents Barack Obama and George W. Bush who have warned of Donald Trump's potential conflicts of interests are taking over the board of a leading watchdog for accountability in Washington.

Norman Eisen will be the chairman of Citizens for Responsibility and Ethics in Washington after co-founding the group, serving as a Brooking Institution fellow and working in the Obama administration, CREW said Wednesday.
Richard Painter, who was Bush's top ethics lawyer and is now a professor at the University of Minnesota Law School, will serve as vice chairman, replacing Hillary Clinton ally David Brock, CREW said.
"Widely recognized as the leading Democratic and Republican experts on presidential ethics, they will help lead a bipartisan effort to ensure an ethical Washington in the face of a new administration with potentially unprecedented conflict of interest and transparency issues," the group said in a news release.
CREW, which was founded in 2003, has used Freedom of Information requests, research, media savvy, and other techniques to draw attention to alleged ethics violations by politicians and lobbyists. The group's reputation was largely non-partisan until Brock's tenure, when it focused on Republicans despite the fact that a Democrat was in the White House.
Trump Accountability
Brock said Tuesday that his super-PAC, American Bridge, was creating a "war room" to hold the president-elect accountable.
Trump has said on Dec. 15 he will discuss plans to exit his business, but it's not clear whether he or his family will continue to hold a stake.
Eisen and Painter have said Trump's international real-estate and branding business presents unprecedented ethical entanglements and urged him and his family to divest from the company that bears their name.
CREW earned its reputation by helping expose alleged ethics violations by former House Majority Leader Tom DeLay and mega-lobbyist Jack Abramoff, among others. Both were Republicans whose scandals garnered national headlines, but while Abramoff pleaded guilty, DeLay's conviction was ultimately overturned. The group also helped expose the Trump Foundation's $25,000 political donation to a group tied to Florida Attorney General Pam Bondi, who was weighing whether to probe Trump University fraud claims. Trump paid the Internal Revenue Service a $2,500 penalty earlier this year for that donation.
Before it's here, it's on the Bloomberg Terminal.
LEARN MORE