The Dollar's Rally Against the Yen Could Surpass 125, Baur Says
By
Market hasn't grasped scope of BOJ stimulus: Principal's Baur

Recommends U.S. and Japan stocks amid improving global growth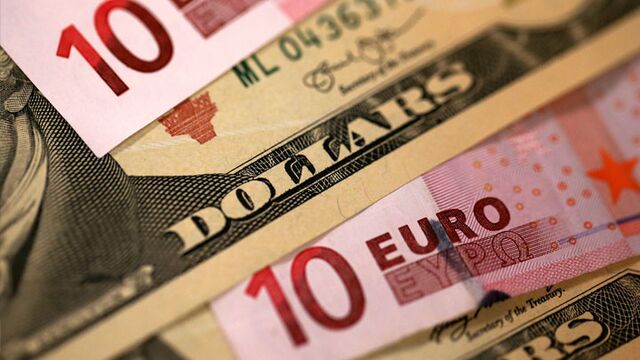 The dollar's strongest rally in more than 20 years against the yen will keep on running because investors have yet to fully appreciate the potency of the Bank of Japan's September policy shift, says Principal Global Investors.
The greenback's 13 percent rally since Sept. 30 is its steepest since the third quarter of 1995, when the BOJ was buying dollars. It could surpass the 125.86 yen reached June 2015, the highest level since 2002, says Bob Baur, Principal's chief economist. Elsewhere, dollar gains will be "limited" after speculation Donald Trump will pursue fiscal stimulus sent it to the strongest since January against major peers, says the fund manager, which oversees more than $400 billion from its headquarters in Des Moines, Iowa.
Baur believes the Japanese central bank's shift toward keeping 10-year government bond yields near zero, which he sees continuing for at least two more years, will fuel dollar gains versus the yen as U.S. interest rates rise. He predicts the Federal Reserve will raise its target rate as many as four times between now and the end of 2017, driving U.S. 10-year yields above 3 percent, and putting pressure on Japanese rates to rise.
"The Bank of Japan may have to buy an awful lot of Japanese bonds to keep the yield at zero and they might have to keep a very large balance sheet for a very long time, which is essentially what Milton Friedman described as helicopter money," Baur said by phone this week while on a visit to London. "I don't know what number to put on it, but it would be negative for the yen -- even more so than what people are expecting at the moment."

The dollar bought 114.10 yen as of 12 p.m. in Tokyo. It tumbled as low as 99.02 in June as investors sought havens when the U.K. voted to leave the European Union. The median analyst estimate is for the dollar to weaken slightly to 112 yen at the end of 2017.

Baur's other thoughts about assets include:
Dollar: Fed trade-weighted index may climb past January's 13-year high "a little bit," but no more than 5 percent; gauge surged as much as 8.7 percent from 2016 low in May
Euro: drawing a line at $1.05, held there at least four times in past two years; parity possible, briefly, if populism comes to fore in French, German, Dutch elections
Stocks: buy financials, other cyclicals, particularly in U.S., Japan -- hedge against weaker yen; avoid euro-region equities, even amid "aggressive" ECB, resilient European economy

Trump stimulus expectations added fuel to a reflationary fire that had been smoldering all year, spreading across economies globally for the first time this decade, Baur said. That spurred him to pronounce the U.S. officially out of recovery and into sustainable expansion, with growth elsewhere also gathering momentum.
"The world has been pummeled since the financial crisis -- just one real problem after another -- and yet the U.S. continues to grow, Europe continues to grow, China seems to be stabilizing," he said. "There are a fair amount of positives to focus on."
— With assistance by Masaki Kondo
Before it's here, it's on the Bloomberg Terminal.
LEARN MORE