business
DRW Judge Casts Doubt on CFTC Case Defense Calls 'Absurd'
By
U.S. regulator says Chicago firm rigged derivatives prices

Stakes are high with government seeking lifetime trading ban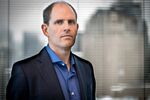 The federal judge presiding over a complex derivatives market manipulation trial cast doubt on both sides as lawyers for U.S. market regulators and trading firm DRW Holdings Inc. presented their closing arguments Wednesday.
U.S. District Judge Richard Sullivan in Manhattan will decide the outcome for Commodity Futures Trading Commission allegations that DRW and its founder Donald R. Wilson submitted artificially inflated bids near end of trading sessions in a technique known as "banging the close" in order to increase profits. Sullivan repeatedly interrupted the government lawyers' closing arguments, peppering them with skeptical questions.
"What is the evidence this is an artificial price?" Sullivan asked.
The judge also indicated he thought some of the evidence was damaging for the defense -- particularly the steep increase in DRW's bids for futures on interest-rate swaps in August 2011, a time when its counterparties were seeking to close out their trades.
"I think August is a problem," Sullivan said.
Bench Ruling
Sullivan is expected to issue his ruling in the coming weeks. The CFTC hasn't tried a manipulation case in federal court in more than a decade, and the trial puts both sides in fairly uncharted waters. Beyond a clear win for the defense or government, the judge has latitude in how to apportion blame or impose penalties, depending on his view of the evidence.
DRW had a notional $350 million in pre-existing trades on in the market with investment bank Jefferies LLC and now-defunct brokerage MF Global Inc. The CFTC alleges DRW's actions helped it extract $13 million in unjustified profits on the trades.
The bids, which were submitted more than 1,000 times in a seven-month period during 2011, were only left on the market for minutes at a time and never once resulted in a completed trade, though they were factored into Nasdaq Inc.'s calculation of settlement prices.
"The bids were not legitimate," said Traci Rodriguez, a CFTC lawyer. "They placed the bids with specific intent to define prices outside of the legitimate forces of supply and demand."
The CFTC is seeking severe penalties -- including a lifetime trading ban for Wilson and the firm, and a fine of $1 million per violation.
Chicago-based DRW is a privately held proprietary trading firm that invests its own capital and doesn't manage money for outside investors. It trades in a diverse array of markets and has more than 700 employees. It was founded by Wilson, who got his start in Chicago's trading pits.
Manipulation or Brilliant Trade? The Curious Case of Don Wilson
Still, Sullivan questioned whether the CFTC had presented enough evidence to prove DRW's strategy created artificial prices in the market. He said the logical inference from the lack of other bidders for the contract was that DRW's bidding prices were too low, rather than unjustly high.
He also noted a lack of testimony from witnesses that could have addressed unanswered questions in the case, and generally criticized the regulators' grasp of economics and view of how financial markets work.
DRW has insisted the bids were legitimate efforts to trade and that the prices it quoted were based on the firm's estimate of their true value. DRW maintained the contracts were worth more than a related benchmark because the exchange was failing to account for a phenomenon known as convexity bias that can push prices on interest-rate futures higher than their underlying securities.
The CFTC's stance that entering bids in the market without completing the trade constitutes manipulation "is a highly problematic proposition," said Michael Kim, one of DRW's lawyers. "It's absurd."
"There is no requirement for a trader, when they put in a bid, to assess the chance of execution," he added.
The case is CFTC v. Wilson, 13-cv-07884, U.S. District Court, Southern District of New York (Manhattan).
— With assistance by Matthew Leising
(
Adds judge's comments starting in fourth paragraph.
)
Before it's here, it's on the Bloomberg Terminal.
LEARN MORE