Your Evening Briefing
Here are today's top stories.
Bloomberg News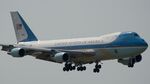 It's full-on December. Perfectly coiffed Christmas trees are filling up Instagram; "Best of 2016" lists are rolling out.
Often, those lists gloss over the year's more complicated, less-than-savory moments. Doing that would be unjust to history, so take a look back and ahead with the stories below. Then get ready to send off 2016 with a glass of champagne. —Megan Hess
The best stuff we read this year—outside of Bloomberg. Continuing a painful, happy tradition, we give you Businessweek's fourth annual Jealousy List. This year's compilation of stories we wish we'd written features ones about racist algorithms; a corporate defense lawyer who turned his life upside down for an Appalachian cattle farmer; a cottage industry of Balkan teenagers faking out Trump supporters; and much, much more. Consider these your required reading before the year is up.
Trump slams Boeing's Air Force One order. The President-elect said Tuesday on Twitter that the latest Air Force One order should be canceled because of "ridiculous" costs at Boeing. He quoted costs at "more than $4 billion," but a Boeing spokesman said it is currently under contract for $170 million with the U.S. Air Force. Boeing, whose planes have been used to ferry presidents since 1943, fell 0.5 percent to $151.37 at 11:30 a.m. in New York.
The chaos won't end when 2016 does. Donald Trump and Brexit shocked most of the world this year, and the potential for turmoil in 2017 is just as great. The scenarios we imagine—which range from social breakdown in the U.S. to a nuclear crisis in North Korea—aren't predictions, but show what your social-media news feed could look like if things go wrong.
Chipotle plunges after saying that customer service has slipped. As the burrito chain works to bounce back from a widespread E. coli outbreak, it has lost its focus on the customer experience, co-CEO Steve Ells said on Tuesday. The stock fell as much as 7.8 percent in New York trading after Ells's comments, marking the biggest intraday decline since Oct. 26.
A Goldman Sachs alum is selling his $57 million mansion using virtual reality. He's hoping to reach an elusive group of potential buyers who may be living in financial capitals far beyond his Malibu neighborhood. The super-rich might not be early adopters... but their brokers are.
We're living in a Jason Bourne world. A Russian smartphone app called FindFace lets anyone take a picture of anyone and then find that person on social networks. Hello World host Ashlee Vance recently traveled to Moscow to meet one of the app's creators. Farewell, any remaining semblance of privacy.
How the world's most sought-after champagne is made. See Bollinger's ultra-rare, ultra-delicious Vieilles Vignes Françaises go from field to cellar.

Before it's here, it's on the Bloomberg Terminal.
LEARN MORE