Goldman Tells Stock Pickers to Rejoice as Correlations Decline
By
Dispersion in U.S. equities rises after Trump election win

Correlation in returns starts to evaporate during latest rally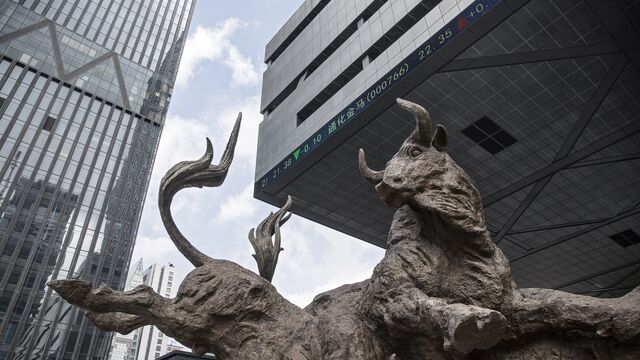 For the world's underperforming stock pickers, Donald Trump's election win offers a chance at redemption.
America's bull market in equities has been tough on active managers who have mostly failed to beat the performance of ETFs and mutual funds that track indexes. The rally sparked by speculation Trump's policies will boost economic growth has begun to change the internal workings of the market, with two key trends that have made life difficult for stock pickers showing signs of reversing: low dispersion and high correlation.
A measure of returns investors get from different sectors within the U.S. market is showing the biggest disparity since 2009. If that continues, fund managers will have a better shot at topping benchmarks in 2017 amid higher policy uncertainty and a tightening labor market, David Kostin, Goldman's New York-based chief strategist, told clients Monday.

Nick Savone at Morgan Stanley, says a growing split in returns along industry lines makes him more confident.
"Investors can finally see an avenue to add value in driving alpha," Savone, who heads up the bank's U.S. equity research sales team in New York, told clients. "We can all agree that is welcomed in what has been a challenging year for investors." He puts daily dispersion over the last three weeks at the highest since 2008.
At the same time, the proportion of stocks moving in lock step has declined toward the lowest levels on record. That's based on the CBOE S&P 500 Implied Correlation Index, which uses options prices to indicate expectations for correlation between stocks' returns.

Bullish stock investors might also take heart from a U.S. stock market that's showing the gap between its best and worst performers is now at its highest in two years.

Before it's here, it's on the Bloomberg Terminal.
LEARN MORE