AT&T Tells Congress Time Warner Deal to Help Challenge Cable
By
AT&T's Stephenson in submitted testimony touts quicker 5G

Time Warner's Bewkes cites quick changes to offerings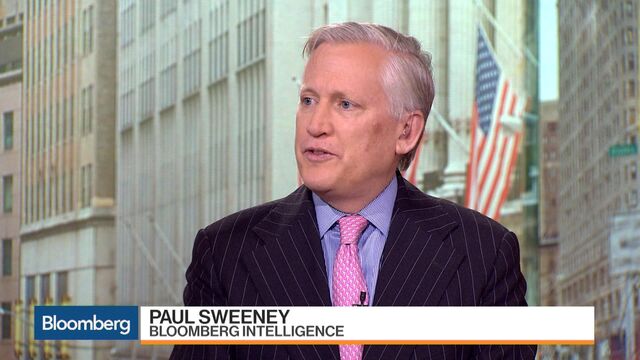 AT&T Inc. Chief Executive Officer Randall Stephenson told Congress his company's planned $85.4 billion purchase of HBO and CNN owner Time Warner Inc. will raise a challenge to cable companies, as a senator expressed concern the deal could bring higher prices.
"Together, AT&T and Time Warner will disrupt the entrenched pay-TV models," said Stephenson, said in testimony submitted to the U.S. Senate Judiciary antitrust subcommittee for a hearing Wednesday. Consumers want to "watch their favorite video content anytime, anywhere," Stephenson said.
Senator Amy Klobuchar of Minnesota, the top Democrat on the antitrust panel, in an e-mail Tuesday said she'll use the hearing to "focus on how to ensure this transaction will not harm consumers or diminish competition."
"I am concerned that the ATT-Time Warner merger could be used to undermine competition at the distribution level, harm independent providers, and drive up prices for consumers," Klobuchar said.
The hearing could be a "tea leaf for other mergers" as Washington anticipates the administration of President-elect Donald Trump, said Paul Gallant, a Washington-based analyst with Cowen & Co., in a note Tuesday. Congress doesn't decide mergers but it can set the tone for the regulatory agencies, he said.
Congressional Attitude
"There is now widespread discussion of how a Trump Administration could be more open to various deals among wireless, cable and content companies," Gallant said. "Tomorrow's hearing is only about AT&T-Time Warner, but it could provide clues about Congress's attitude toward telecom/media consolidation more generally."
Time Warner Chief Executive Officer Jeffrey Bewkes said in his submitted testimony that the combination will allow new channel packages delivered over the internet.
The deal needs to be carefully reviewed and possibly blocked because it poses a danger of harming competition, leading to higher costs and fewer choices for video services, Gene Kimmelman, a former antitrust regulator who is president of the policy group Public Knowledge, said in submitted testimony.
The transaction announced Oct. 22 will be reviewed by the Justice Department, according to the companies, and possibly by the Federal Communications Commission.
Trump said during the campaign he would block the merger if he became president, but he hasn't weighed in since.
The U.S. review of the deal should be straightforward, and the companies will probably have to make some concessions, Stephenson told investors Tuesday. After his talk, Stephenson said in a brief interview that he hasn't met with Trump.
— With assistance by Scott Moritz
Before it's here, it's on the Bloomberg Terminal.
LEARN MORE