India Fights Cash Flood With $88 Billion Liquidity Measure
By
Government raises cap on market stabilization scheme 20 fold

Increase was much higher than market expectations: PNB Gilts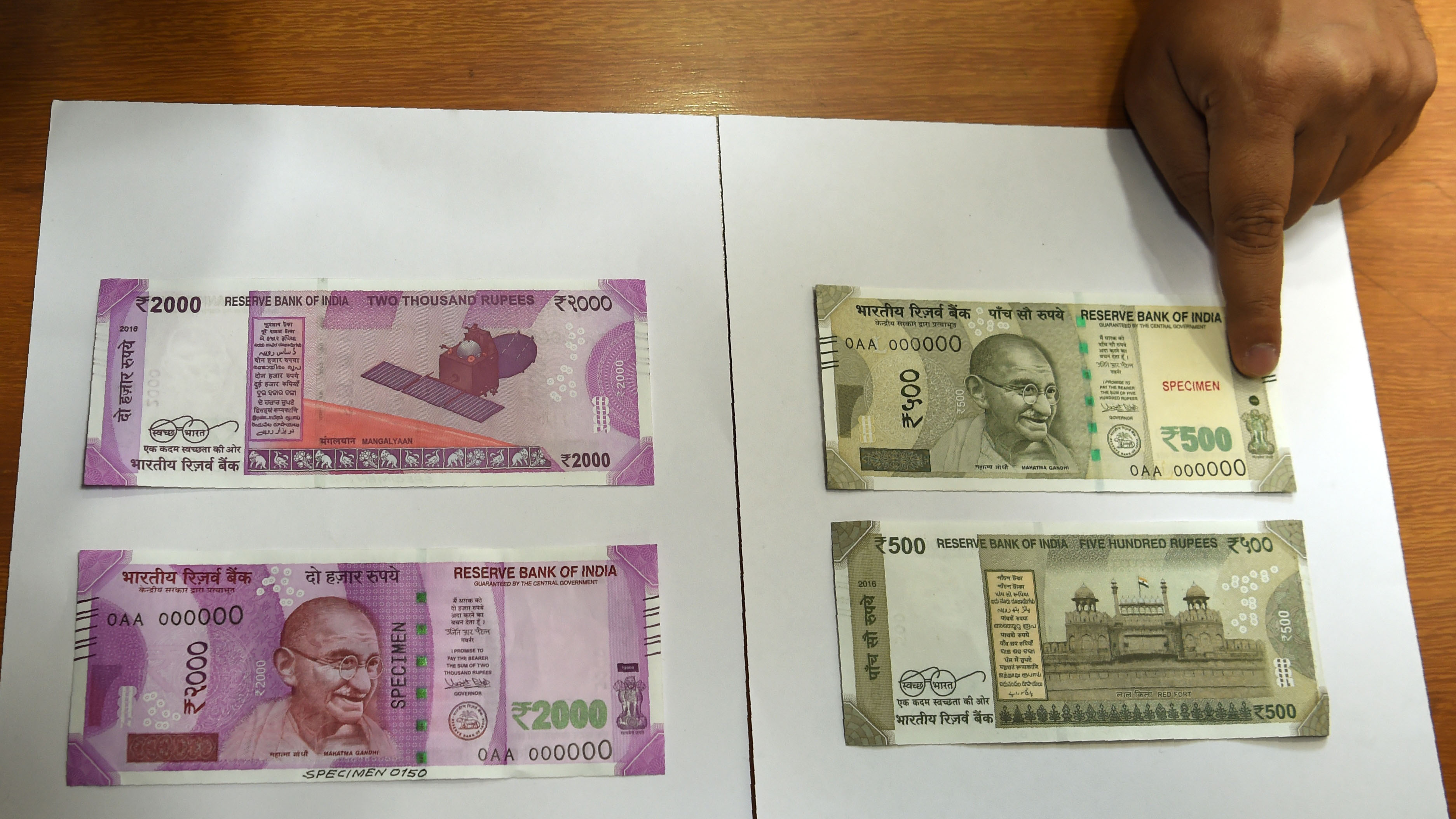 India's government raised by 20 fold the limit on bonds that the central bank can use to mop up excess liquidity in the financial system.
The cap on the so-called Market Stabilization Scheme was increased to 6 trillion rupees ($87.9 billion) from 300 billion rupees for the year ending March 2017, according to a Reserve Bank of India statement. Banks have been flush with funds after Prime Minister Narendra Modi on Nov. 8 banned existing 500 rupee and 1,000 rupee notes in a bid to curb graft. That saw people rushing to deposit 8.45 trillion rupees of old bills with lenders.
"The size is much, much higher than the market expectation," said Vijay Sharma, executive vice-president for fixed income in New Delhi at PNB Gilts. Policy makers are giving themselves "extra room to use if needed," he said.
The central bank has announced a series of measures to suck out excess cash from the banking system following the government's decision in early November. The RBI on Nov. 26 told lenders to set aside more deposits as reserves to curtail surging banking system liquidity and said it will review its decision on December 9 or earlier.
The cash-reserve ratio requirement will be reviewed immediately after the government issues an adequate amount of MSS bonds, RBI Governor Urjit Patel said in a Nov. 27 interview to Press Trust of India.
The central bank separately announced that it would sell 200 billion rupees of cash-management bills on Friday to augment its efforts to control system liquidity.
Bank stocks pared losses with the S&P BSE India Bank Index down 1 percent as of 2:55 p.m. in Mumbai, after dropping as much as 1.4 percent earlier. The yield on government notes due September 2026 rose two basis points to 6.24 percent, according to prices from the RBI's trading system.
Before it's here, it's on the Bloomberg Terminal.
LEARN MORE