Carstens 'Absolutely' Set to Hike If CPI Forecasts Stay High
By , , and
Analysts see inflation at 4.01% in 2017, Banxico survey shows

Carstens supportive of Mnuchin simplifying bank rules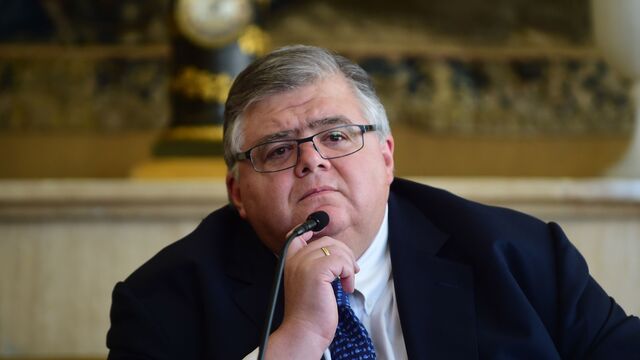 Mexico's central bank is "absolutely" prepared to raise the key rate if inflation expectations continue to run well above the 3 percent target even as economic growth slows, Governor Agustin Carstens said.
"We have the conviction that the best way Banco de Mexico can contribute to growth is by keeping financial stability and inflation expectations in line," Carstens said in an interview Friday with Bloomberg TV.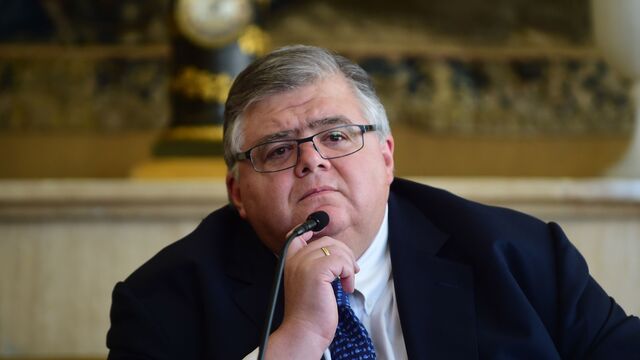 Carstens, who announced Thursday that he's departing the central bank to head the Bank of International Settlements in July 2017, was responding to news today that economists in a central bank survey saw inflation rising significantly above Banco de Mexico's 3 percent target next year.

At the same time, the analysts slashed growth expectations by more than half a point for next year as the nation struggles with a worsening scenario amid promises by U.S. President-elect Donald Trump to renegotiate or scrap its free-trade deal with Mexico, which sends close to 80 percent of its exports to its northern neighbor.
Asked if 2017 inflation expectations at 4.01 percent, up from 3.57 percent a month earlier, makes it more likely that the central bank will have to raise rates, and sooner, Carstens said that the board is waiting for the actions of the Federal Reserve as an important component in the measures it takes.
Mexico has protections in place in the short term to head off market volatility caused by Trump's policies, such as high levels of international reserves and a flexible credit line from the International Monetary Fund, Carstens said.
Read more: Free trade and its discontents -- a QuickTake on Free Trade, Foes
"What policies can be adjusted in given time? Well, certainly monetary is one," he said. "That's the board commitment, and fiscal policy. And obviously trade policy will have to be reviewed once all the information is on the table."
Carstens' board has been forced to raise interest rates several times this year to bolster the peso and head off inflation, in some cases after the currency plunged as Trump advanced in the polls. He'd said before the election that the central bank and the Finance Ministry had a contingency plan for panicked markets and called Trump a "hurricane" for the nation's economy.
The peso took a nosedive after Trump was elected president, dropping 12 percent the night of the election. The currency is the worst performer this year among major currencies tracked by Bloomberg.
The Banxico chief said his institution is strong enough to withstand his departure, and that he didn't think it was necessary to change restrictions limiting central bank governors to people born in Mexico and who are under the age of 65 at the time they start their term.
Ernesto Revilla, the finance ministry's former chief economist who now works at Citibanamex, said those laws are antiquated and should be removed to broaden the pool of candidates to take Carstens's job.
Carstens said he is completely supportive of Trump's Treasury secretary nominee Steven Mnuchin's pledges to simplify bank regulations and lower their administrative costs, but added that it was important to keep adequate safety levels. Mnuchin has said that the priority for the incoming administration is to scrap parts of The Dodd-Frank Act, and said the main problem with the regulation is that it's too complicated and prevents banks from lending. The devil will be in the details of what Mnuchin proposes, Carstens said.