Step By Step: What It Would Take to Impeach Korea's President
By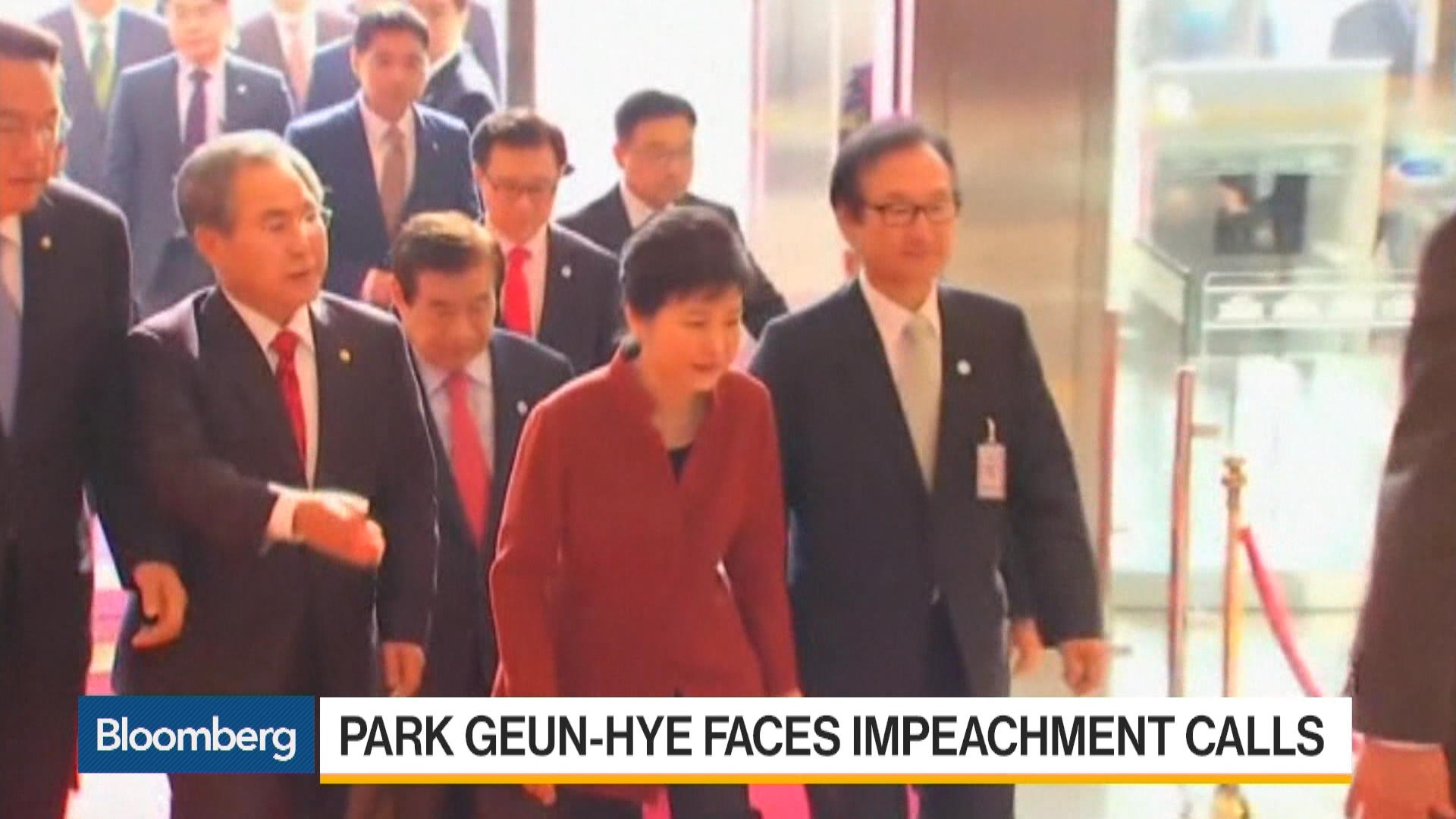 South Korea's lawmakers have given President Park Geun-hye an ultimatum: Resign or be impeached.
In a national address this week, Park offered to step down over an influence-peddling scandal and asked parliament to spell out the timetable. A faction of her ruling Saenuri Party, which holds the balance of power in parliament, said it would accept her resignation at the end of April if Park agreed to the demand before Dec. 9.
Nonetheless, opposition parties are calling for her impeachment as soon as Monday. Here's what it would take for them to be successful:
Step 1
A motion to impeach is made in the 300-member National Assembly. The current session is set to close on Dec. 9, but can be extended if parties agree.
Step 2
A majority in parliament, or 151 lawmakers, must approve the impeachment motion and wait 24 hours before it can be put up for vote.
Step 3
A vote on the impeachment motion must take place within 48 hours.
Step 4
Impeachment requires support from two-thirds of the parliament, or 200 lawmakers. Currently lawmakers from the three opposition parties control a combined 165 seats, while Park's ruling Saenuri ruling party holds 128. Seven others are unaffiliated with any party.
Step 5
Once parliament approves the impeachment motion, Park is suspended from power immediately and the prime minister takes over. The Constitutional Court then has 180 days to rule on its constitutionality. At least six of its nine judges must agree that the impeachment abides by Korea's constitution.
Step 6
Park's impeachment would trigger a special presidential election within 60 days, with the prime minister staying on as interim leader.
The Reference Shelf
A QuickTake Q&A on the influence-peddling scandal that's rocking South Korea
A list of ten South Korean figures considered potential presidential runners next year
Park's profile after winning presidential election
— With assistance by Sam Kim
Before it's here, it's on the Bloomberg Terminal.
LEARN MORE