OPEC's Oil Rally Seen Setting Stage for 2017 Price Retreat
By and
More U.S. shale drilling, North Sea investment seen: MS

Targeting higher prices above $55 is 'self-defeating': Goldman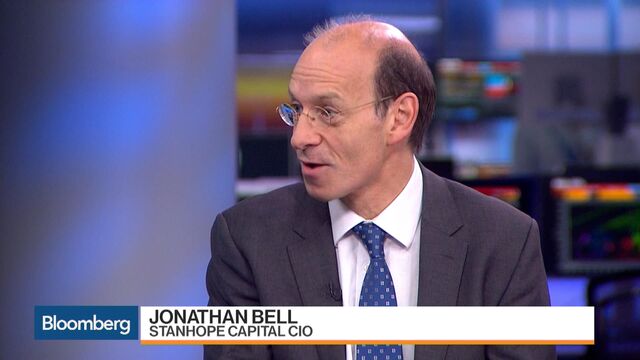 After jumping the most in nine months, oil is expected to climb further after OPEC beat the odds to agree on an output cut. Just don't expect the rally to last.
Morgan Stanley sees more U.S. shale drilling and increased investment from Asia to the North Sea limiting oil's upside, setting the market up for disappointment in late 2017. Goldman Sachs Group Inc. forecasts prices will retreat back to $50 a barrel in the second half of next year after possibly rallying higher than $60. Japan's Mitsui & Co., which owns U.S. shale assets, sees oil slumping to the $40-range it's been stuck in most of the last six months.

"Oil could go up to $60, but then the shale drillers come out and the price will likely come back down," Keigo Matsubara, chief financial officer of the Japanese trading house said in an interview Thursday. "Oil can't continue over $50."
The Organization of Petroleum Exporting Countries sent crude oil prices soaring Wednesday after agreeing to its first production cuts in eight years, a deal designed to drain record global oil inventories. The pact overcame discord between the group's three largest producers -- Saudi Arabia, Iran and Iraq -- and ended its pump-at-will policy started in 2014 aimed at protecting market share and driving out high-cost drillers.
West Texas Intermediate surged 9.3 percent after the deal was announced, the biggest gain in nine months, to close at $49.44 a barrel on Wednesday. Prices were up 0.3 percent as of 8:18 a.m. London time on Thursday.
Warnings of a short-term rally echo comments made before the pact was finalized by International Energy Agency Executive Director Fatih Birol, who said any oil price surge triggered by a successful agreement could be snuffed out as global supply surges back. The output boom could put downward pressure on prices again within nine months to a year, he said Nov. 24.
U.S. shale fields could raise production within four months, said Antoine Halff, at Columbia University's Center on Global Energy Policy. First to pounce should be drillers in the Permian Basin of Texas and New Mexico, home to gushers prolific enough to spur a recent land rush.
"We do not believe that oil prices can sustainably remain above $55 a barrel, with global production responding first and foremost in the U.S., but also through greater brownfield spending elsewhere," Goldman Sachs analysts including Jeff Currie wrote in a report Wednesday.
OPEC's deal was targeted more at reducing excessive global inventories rather than seeking higher prices, the Goldman Sachs analysts wrote. By eating away at the global glut, the forward price curve flattens, reducing hedging gains by high-cost producers and helping lower-cost suppliers grow market share.
Targeting elevated oil prices above $55 would be "self-defeating," Goldman analysts wrote.
— With assistance by Ichiro Suzuki
Before it's here, it's on the Bloomberg Terminal.
LEARN MORE