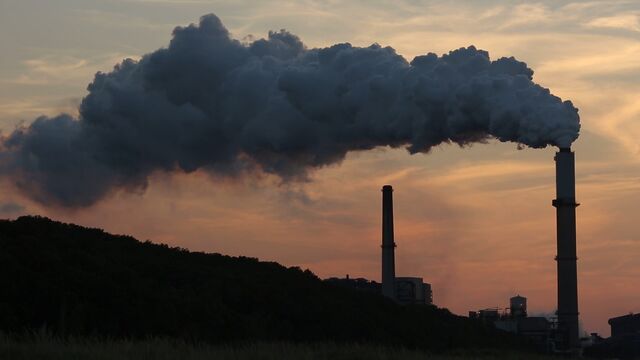 Since Donald Trump's election, environmentalists have focused their worries on Paris and the global warming deal negotiated there that Trump has promised to repudiate. They might feel better if they think about California. Under an agreement that dates to the creation of the Environmental Protection Agency, Washington has repeatedly affirmed the state's right to craft its own clean-air rules. The state is so big that carmakers try first to comply in California and then use the same designs everywhere else. So even with a Republican Congress, any effort by Trump to gut the EPA, which he's called a disgrace, will face a big roadblock, at least where clean air and cars are concerned.
1. How can California set its own clean-air rules?
During the 1950s, California suffered endless smog alerts in which a thick brown haze obscured nearby mountains and schoolkids had to stay indoors during recess. The state passed its first clean-air rule in 1959 and demanded the right to continue doing so when Richard Nixon created the EPA a decade later. Nine other states have exercised their option under federal law to adopt clean-air rules that mirror California's. These include New York and Massachusetts, and along with California make up about 30 percent of the U.S. vehicle market.
2. What does the state want carmakers to do?
With two years left in his term, and in a state that supported Hillary Clinton by a 2-to-1 margin, California Governor Jerry Brown faces few political risks in promoting clean air. In September, he signed a law to cut California's greenhouse gas emissions by 40 percent below 1990 levels by 2030. To do that, some 40 percent of the state's auto sales would have to be zero-emission vehicles -- ZEVs -- or gas-electric plug-ins by 2030, up from 3 percent now, according to staff projections from the state's Air Resources Board. In March, the board may begin a new round of rule-making to turn these goals into formal requirements. Switching to electric cars would also help California meet a separate federal mandate to cut emissions of smog-forming nitrogen oxide by 80 percent from 2015 levels by 2031, since four-fifths of California's NOx emissions come from cars and trucks. Even today, tiny airborne particles from vehicle tailpipes and other sources kill 7,300 Californians prematurely each year, according to the American Lung Association.

3. What does Trump want?
It's not clear, though it is clear that he's not a fan of aggressive environmental regulation. Trump named climate change skeptic Myron Ebell to lead his EPA transition team and nominated as the EPA's administrator Oklahoma Attorney General Scott Pruitt -- who has gone to court to fight more than a dozen actions by the agency. Trump has promised to cancel environmental regulations that he said kill U.S. jobs in coal-mining and fracking. He said he'll fight all new regulations, a pledge that could include denying California permission to extend its targets for car and truck emissions past 2025, and to reach 40 percent ZEV and plug-in sales by 2030. He can ask Congress to amend the Clean Air Act to remove the state's ability to set its own targets, or for other states to follow California's lead, or he can propose deep cuts in the EPA budget.
4. What do automakers want?
In a post-election letter, the Alliance of Automobile Manufacturers didn't ask Trump to scrap the California ZEV mandate. Rather, the alliance asked the president-elect to include the costs of meeting it when evaluating President Barack Obama's plan to boost average U.S. fuel economy to 50.8 miles per gallon by 2025. That could help build support for delaying the Obama target until, say, 2030. But California is already helping China and Canada's Quebec design similar ZEV mandates. Germany and India are mulling similar steps. The trend is so clear that Toyota has promised to stop selling virtually all gas-burning engines by 2050.
The Reference Shelf
Before it's here, it's on the Bloomberg Terminal.
LEARN MORE