Bank of England Working on Making New Banknotes Meat-Free
By
Presence of animal fat in new polymer notes criticized

BOE says its supplier is 'working intensively' on solution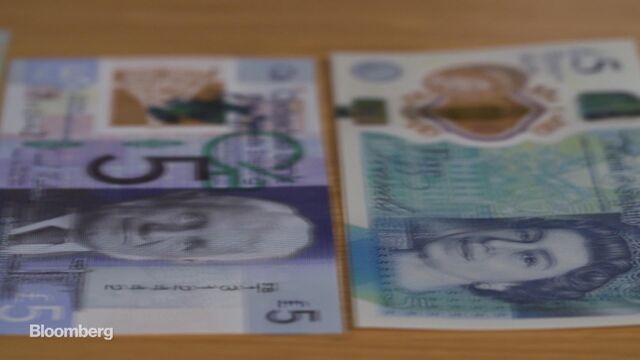 The Bank of England is searching for a potential solution to the use of animal fat in its new polymer banknote after days of controversy.
Innovia, the printer of the five-pound bill, "is now working intensively with its supply chain and will keep the bank informed on progress towards potential solutions," the central bank said in a statement. "The issue has only just come to light, and the bank did not know about it when the contract was signed."
More than 100,000 people have signed a petition to end the use of tallow -- a substance made from rendered animal fat -- in producing the notes since the issue came to light earlier this week. Some campaigners have called for a boycott of the new notes which entered circulation in September.
Read More: The Bank of England knows how many people are eating its cash
An "extremely small" amount of tallow is used to make polymer pellets, which are used to create the base of the note, the BOE said. "We are aware of some people's concerns about traces of tallow," it said. "We respect those concerns and are treating them with the utmost seriousness."
The BOE plans to roll out 10-pound and 20-pound polymer bills by 2020. The new notes are more secure and the BOE expects them to last for at least 2 1/2 times longer than their paper counterparts.
Before it's here, it's on the Bloomberg Terminal.
LEARN MORE