Here's What Could Happen at the Key OPEC Meeting
By , , and
Output curbs with clear quotas could boost the price of crude

Failure to find any kind of deal would see oil market crater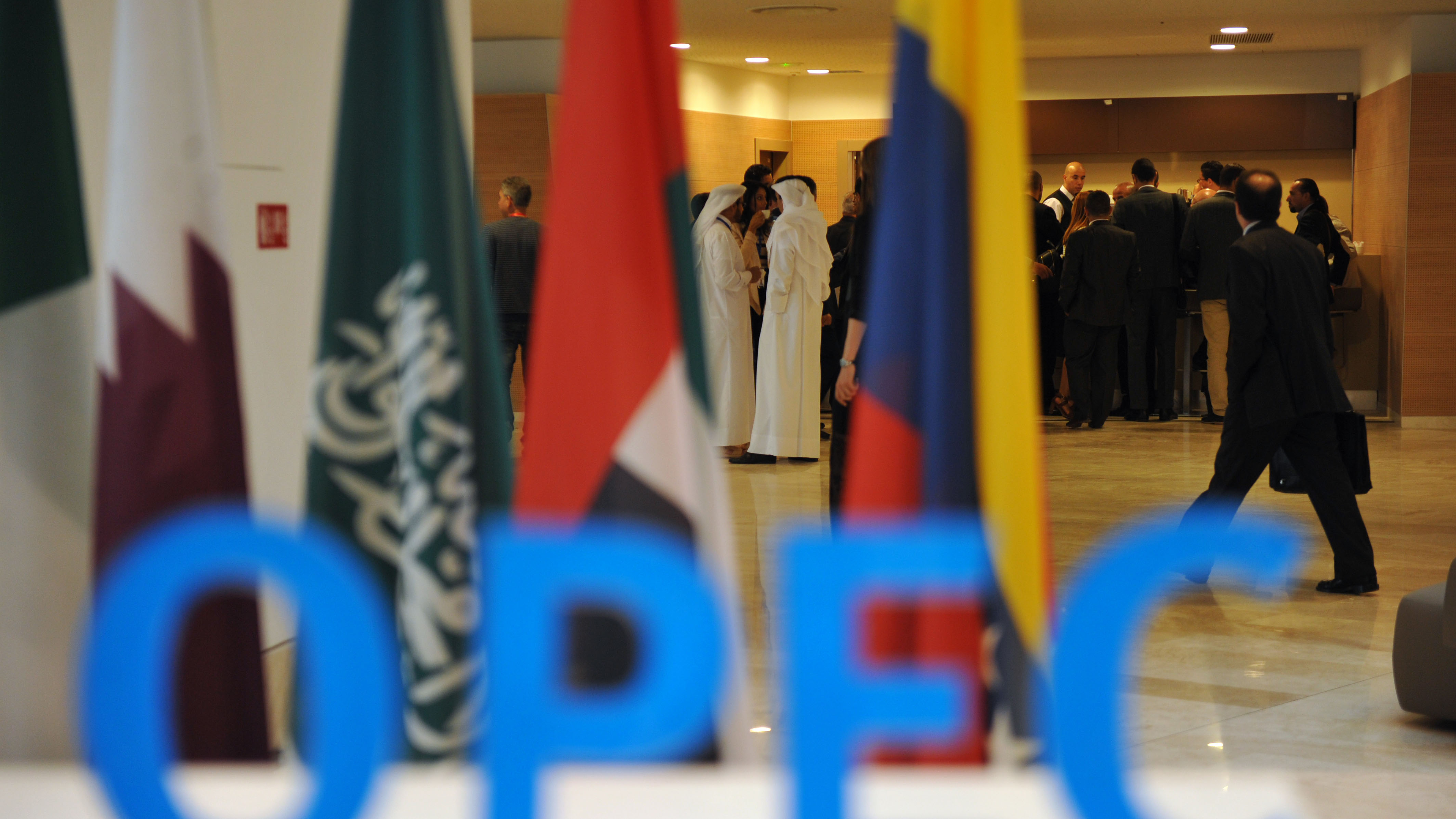 OPEC oil ministers meet Wednesday in Vienna to find a way of implementing the group's first production cut in eight years.
After setting a preliminary target range of 32.5 to 33 million barrels a day in Algiers on Sept. 28, OPEC officials have failed to resolve internal differences that stand in the way of their goal of trimming output by about 1.2 million barrels a day from October levels. As delegates embarked on a frantic last round of negotiations on Tuesday, here are three possible outcomes.
Fudged Deal
The first scenario is a fudged deal that would see curbs on output marred by exemptions for Iran and Iraq, key members of the Organization of Petroleum Exporting Countries that are increasingly challenging Saudi Arabia's dominance of the group. There is also a risk that such an agreement could be opaque, without clear production targets for each OPEC nation.
With OPEC's own estimates showing the group needs to pump just 31.9 million barrels a day between January and June to balance supply and demand, such an accord may not be enough to mop up the projected glut in the first half of the year. That would leave the energy industry unsure about the prospects for a sustained market recovery and any loss of momentum would prompt investors to sell down oil-linked assets.

Full Agreement
A second scenario would see OPEC clinch a deal with clear quotas and no exemptions beyond those granted in Algiers to Nigeria and Libya. Such an accord would probably boost prices to more than $50 a barrel with investors switching their focus to whether group members comply with individual targets.
No Deal
The third scenario is that OPEC fails to agree on any kind of deal. That would probably trigger a crash in oil prices to below $40 a barrel, according to analysts such as Thomas Pugh of Capital Economics. It would also undermine the credibility of the exporting group to manage the market in the future.
That outcome came a step nearer on Tuesday as Iranian Oil Minister Bijan Namdar Zanganeh said upon his arrival in Vienna that his country isn't prepared to reduce supply as it ramps up output following years of sanctions. 
Arch-rival Saudi Arabia is ready to reject a deal unless all OPEC members, excluding Libya and Nigeria, participate in an oil-output agreement, say people familiar with the kingdom's current position at the talks.
Most analysts expect OPEC to sign an accord to reduce output, but only seven out of 20 expect it to specify how much each member should cut, complicating the task of investors assessing the impact on markets.
— With assistance by Rakteem Katakey
Before it's here, it's on the Bloomberg Terminal.
LEARN MORE