Europe Warned It's on Edge of Abyss Unless Brexit Lessons Heeded
By
Social democratic leaders warn of existential risk for EU

Germany's Gabriel says Europe's main policies are failing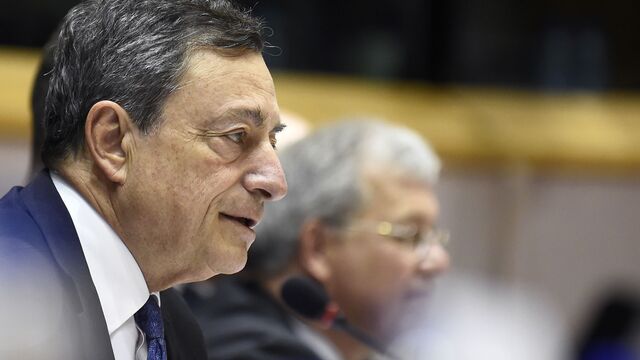 The European Union is at risk of collapse unless it shares out economic wealth more widely and does more to protect workers from the fallout of globalization, according to Social Democrat leaders in Germany, Austria and Sweden.
Austrian Chancellor Christian Kern, Swedish Prime Minister Stefan Lofven and German Vice Chancellor Sigmar Gabriel cited the success of right-wing populists as they called on the EU to overhaul its tax, fiscal and labor policies to ensure more people benefit. The U.K.'s vote to leave the bloc and the election of Donald Trump in the U.S. are final warnings of the consequences of ignoring inequalities, Kern said.
"The European way will be a dead end" and "the EU is at risk of failure if we don't establish its legitimacy as a project where not just a few benefit but everybody," Kern told reporters in Vienna Tuesday after meeting with his fellow party leaders. "After Brexit, after Trump, we're staring into the abyss and we have to decide now: Do we want to modernize the European project, make it more just and rescue it, or do we risk its existence?"

Europe faces a twin test on Sunday as Norbert Hofer of the anti-immigration, euro-skeptic Freedom Party vies for the Austrian presidency with independent candidate Alexander van der Bellen, while in Italy, Matteo Renzi faces a referendum that could end his premiership. Elections in the Netherlands, France and then Germany over the coming 10 months present further opportunities for upsets.
"Voting results don't lie," Kern said. If National Front leader Marine Le Pen wins in France, "you can't expect that to help the idea of solidarity in Europe, and you can draw similar conclusions for other countries, too," he said.
Kern, Gabriel and Lofven are all struggling to halt electoral declines of their own as their respective blocs lose voters to populist parties, a trend that has been accelerated by the European refugee crisis. 
Gabriel, who like Kern governs in a coalition with mainstream conservatives, said the EU's single market and globalization are putting pressure on jobs and wages rather than creating wealth for everybody, with a surge in nationalist sentiment as a result.
"We've reached the limits of the idea of the single market," Gabriel said. "The message of globalization, which is saying 'You have to adapt, it is like it is,' -- it has received a response, and it's the response of the old nationalists who want to erect walls again."
Before it's here, it's on the Bloomberg Terminal.
LEARN MORE