Bullish Druckenmiller Sees Growth Boosting Dollar, Yields
By , , and
He says he's short yen, global bonds, according to people

Druckenmiller says euro may weaken to 82 cents against dollar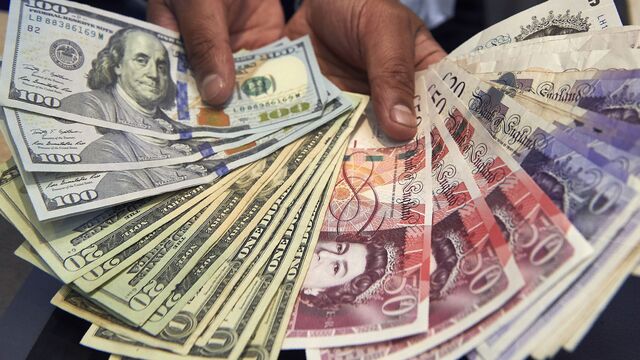 Billionaire Stan Druckenmiller is bullish on the American economy following the U.S. election, anticipating a much stronger dollar and higher bond yields.
Druckenmiller, speaking Tuesday at the Robin Hood Investors Conference in Brooklyn, said the euro could weaken to 82 cents against the dollar. He also said yields on the U.S. 10-year Treasury should rise over the next year or two from their current level of 2.3 percent as long as the incoming administration sticks with plans, such as tax reform, designed to boost growth. He's also short the yen and global bonds, according to people who heard him at the gathering, which was closed to the press.
Since the election of Donald Trump, Druckenmiller has forecast a stronger dollar and rising global yields. He has expressed optimism that the Trump administration will follow through with its promise of tax reform and deregulation to help the economy grow, and said he hopes the new president will forge a path with House Speaker Paul Ryan. He said in a Nov. 10 interview that he had sold his gold position on election night.
The investor is less sanguine about the fate of the euro zone. At the conference Druckenmiller said he expects it will slowly break apart over the next decade, according to the people.
Druckenmiller, who now manages his own wealth, said his returns this year were in the low teens. He averaged annual returns of 30 percent from 1986 through 2010 at his Duquesne Capital Management.
— With assistance by Joshua Fineman
(
Adds comments on Paul Ryan in third paragraph. An earlier version was corrected to remove a 6 percent target for yields.
)
Before it's here, it's on the Bloomberg Terminal.
LEARN MORE