Your Evening Briefing
Here are today's top stories.
Bloomberg News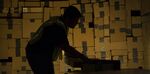 Want to receive this post in your inbox every afternoon? Sign up here.
Before the proliferation of fake news on Facebook, there were fake products on Amazon—flimsy knockoffs made with cheap materials that steal sales and damage (legit) merchants' brands without many consequences.
Amazon's counterfeit problem is only getting worse, and finally, it's making a serious attempt to bring order to the chaos of its marketplace. Not everyone is optimistic. "Online counterfeiting is never going to go down," says Stuart Fuller, director of commercial operations at NetNames, which helps brands identify marketplaces and websites where counterfeit products are sold. So as you take advantage of today's Cyber Monday deals: Let the buyer beware. —Megan Hess
Amazon gets real about fakes. The world's biggest online retailer has made fighting phonies a major goal for 2017, building teams in the U.S. and Europe to work with major brands on a registry to prevent fakes. Amazon began experimenting with the registry earlier this year; the bigger push next year will target thousands of large companies, including those that have been wary of selling on Amazon because of knock-offs.
Trump is considering General David Petraeus for secretary of state. The President-elect plans to meet with the former CIA director Monday in New York, according to a senior official with the transition. The possibility that Trump might instead tap former Massachusetts Governor Mitt Romney has fueled an extraordinary public lobbying campaign against him.
Americans scrimped on Black Friday this year. Consumers spent an average of $289.19 over the four-day weekend, including both online and offline purchases, the National Retail Federation said on Sunday, a drop from the $299.60 spent a year ago.
At least eight people were stabbed, hit by a vehicle or otherwise injured in an attack Monday at Ohio State, and a suspect was shot to death, school and hospital officials said. Hospital officials said the eight victims had non-life-threatening injuries, and police gave no immediate details on a possible motive for the attack.
China blasts humans into space from a remote military base. Jiuquan Satellite Launch Center is the nation's preeminent "space city"—one of only three places where humans are blasted into the cosmos. Foreign media typically aren't allowed near the launchpad, but authorities made an exception for the Shenzhou 11 blastoff last month, providing a rare opportunity to visit the oasis-like city.
Why can't we stop sexual harassment at work? A generation of compliance training hasn't fixed the American workplace. Nine women tell their stories.
Now that the Marriott/Starwood merger has gone through, Tina Edmundson, Marriott's global brand officer, gave Bloomberg a revealing first look at her vision for the future of luxury. Hint: Expect even more tech experimentations.