In Miami's Little Havana, Castro's Death Sparks Celebration
by and
Many in communist island fled, leaving behind homes and family

Former revolutionary leader of Cuba died late Friday at 90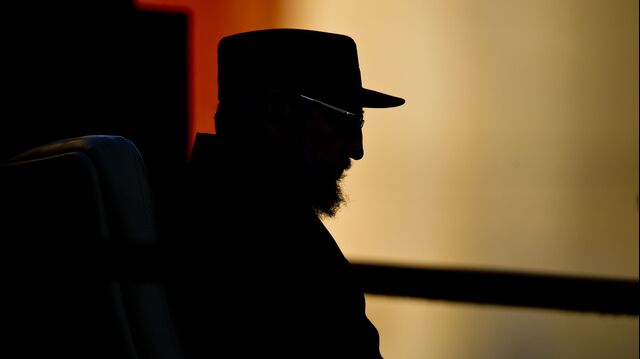 Cuban-Americans took to the streets in Miami Saturday morning as news spread that Fidel Castro, the father of the Cuban revolution and a man who prompted many to flee the island, leaving behind homes and family members, had died at 90.

While Havana remained eerily quiet after the announcement of Castro's death on state media, hundreds had gathered on a stretch of 8th Street in Miami's Little Havana, banging pots and pans and dancing. Cars rolled slowly through the streets, honking and waving Cuban and American flags. Other celebrations were seen in Cuban-American neighborhoods like Hialeah.
Members of Miami's burgeoning Venezuelan community joined the celebration, too. Many consider themselves kindred spirits of the Cubans, having fled a place that the late Hugo Chavez imagined in Cuba's image.
For an obituary on Fidel Castro, click here.
"The tyrant is finally gone," said Guillermo Ramon, 67, who came to Miami 26 years ago from the island, predicting that the death would hasten the demise of the regime run by Fidel Castro's brother, Raul. "The suffering has come to an end."

Miami Mayor Tomas Regalado said in a statement: "For fifty seven years Fidel Castro has been the symbol of tyranny and oppression of our people. I call on the Obama administration and the Trump administration to demand real changes from the Cuban regime, on behalf of many Cubans who have died in the US and in Cuba waiting for this day and for freedom."
For all the jubilation in the streets, Castro's death comes at a time when the future for the U.S. relationship with Cuba is uncertain. President Barack Obama visited the island earlier this year and promised to ease sanctions in place since the early years of the Cold War, but the victory of Donald Trump has left many wondering whether the detente will last.
Read more: Want to Invest in Cuba? Meet Your Partner, Castro's Son-In-Law
Trump won the state of Florida thanks in part to support from Cuban-American voters critical of the regime they left behind. In Little Havana, Trump-Pence signs could be seen in the crowd on Saturday morning. Trump tweeted: "Fidel Castro is dead!" to his 16 million followers. Later, in a statement, the president-elect said the "tragedies, death and pain" caused by Castro couldn't be erased, but that his administration will do "all it can to ensure the Cuban people can finally begin their journey toward prosperity and liberty."
"There's a lot of reason to think that finally things will change in Cuba," said Angel Ali Gonzalez, a 32-year-old security guard with a fat Cohiba cigar in his shirt pocket, who was born in Miami to parents who immigrated in 1969.

On 8th Street, Gonzalez was waving a "Trump-Pence: Make America Great Again" sign and wearing one of the campaign's signature baseball caps. Although polls show signs of change in political views among many younger members of the community, Cuban-Americans have been an electoral bulwark for the Republican Party in Florida for decades.
During his visit to Havana in March, Obama said Cubans had essentially created Miami as it currently exists. The bilingual Spanish-English community in South Florida has earned a reputation as the de facto capital of Latin America, drawing waves of immigrants from countries including Argentina, Brazil and Venezuela, and becoming a place where Latin American tycoons invest and enjoy their money.
Many immigrants originally from the island, and their children, have gone on to play important roles in American politics, while others -- like billionaire real estate developer Jorge Perez -- have personally helped shape the Miami skyline.
Olivia Carlos, 29, immigrated with her parents from Cuba when she was 10, joined the U.S. Navy, and eventually returned to the island when she was stationed for a year in Guantanamo Bay. For her, Castro has long been a part of her tangled personal narrative.
"This is a very emotional day for me, and I hope this means there's light at the end of the tunnel," she said. "Maybe there's hope that things will finally change in Cuba."
Before it's here, it's on the Bloomberg Terminal.
LEARN MORE