Nordea Chairman Says Talks With ABN Amro Are Unlikely to Resume
by and
Swedish bank isn't tempted to buy ABN shares, Wahlroos says

Wahlroos says Nordea should keep headquarters in Stockholm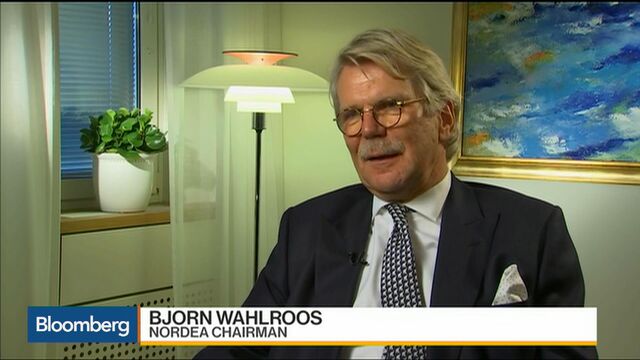 The chairman of Nordea Bank AB said there's little chance he'll resume talks to merge with ABN Amro Group NV, and signaled no interest in buying shares in the bank from the Dutch government.
"The probability that you will have a combination of the two banks is low," Bjorn Wahlroos said in an interview at Nordea's headquarters in Stockholm on Thursday.
The comments follow preliminary talks that Wahlroos held with Dutch authorities over the summer about merging Nordea and ABN in a transaction that would have allowed the Nordic region's biggest bank to move its headquarters to the Netherlands. While Dutch authorities rejected that approach, Wahlroos said last month that a combination of Nordea and ABN would have created a "great" bank, as he left open the possibility that discussions might be resumed after Dutch elections in March.
Read more: Nordea, ABN merger would result in a "great" bank
News of the meeting prompted speculation that Wahlroos was considering the deal to avoid Sweden's strict capital requirements and planned financial tax. But in Thursday's interview, Wahlroos struck a very different tone, underscoring Nordea's commitment to Sweden. "I would like to see Nordea stay in Stockholm," he said.
"Of course a change of domicile can technically happen," Wahlroos said. "We have no plans for that at the moment." The idea of moving out of Sweden's capital is unappealing "because any move costs a lot of money and I don't like spending money on things that do not sort of contribute to our service offering or our customer interface in general."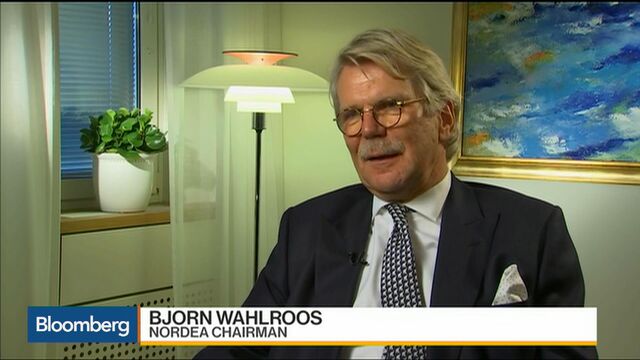 Wahlroos praised what he described as "the benefits of being in Sweden," because "its vibrant and stable economic climate outweigh the negatives of the heavier capital requirements and other regulatory implications."
But the Nordea chairman also warned that there are limits to how inhospitable a business environment can be before management is forced to consider its options.
The government of Sweden, which imposes some of the world's toughest bank capital requirements, plans to introduce a new financial tax in 2018. That measure, levied on payrolls, puts about 16,000 finance jobs at risk, according to industry estimates. It would also increase Nordea's annual costs by about 70 million euros ($74 million).
"I don't think any chairman of any major listed company can ever rule out something like that because of course it's our duty to shareholders to see to it that the environment that we're working in is reasonably competitive," Wahlroos said. "However, it's not something we plan for presently, nor is it something I hope for." The Nordea chairman went as far as to say that he would "dearly like to see Nordea stay in Stockholm."
With an ABN merger unlikely to happen, Wahlroos said "it's not at all important" to find another target to take the Dutch bank's place. This "was just one option which we thought it was worth exploring."
Wahlroos said he made two trips to Amsterdam to discuss the deal. "This was an exceptional opportunity to just ask the question whether the Dutch government that has committed itself to a sell-down in ABN Amro would consider an alternative route, which would offer them better liquidity, but which would also transform the landscape," he said. "It turned out they, at least for now, were not interested."
But by approaching ABN Amro, Nordea has "made the point, in mild words, that it is important from our point of view that we need to be competitive," Wahlroos said. The commitment to Sweden "may change if indeed new sort of levies or new regulations are placed on the banking industry," he said.
Before it's here, it's on the Bloomberg Terminal.
LEARN MORE